On Thursday, Alice Weidel posted a chart on Twitter with the results of a vote for the party conducted in the eastern federal states, namely in the former East Germany. He said his party was "by far the largest force in central Germany."
And it is this expression that causes the most controversy. The designation of the former East Germany as "Middle Germany" suggests that some German lands lay further east. The thing is, this is where Polish territory begins, which Germany has officially recognized within its current borders since 1990. At that time, Poland and Germany signed an agreement on the recognition of the borders on the Oder and Nysa Łużycka rivers.
The entry of the German politician received many comments, both from Germany and Poland.
"For the AfD spokesperson, the former GDR region is »Central Germany«. So West and North Poland Region is »East Germany«," commented Prof. Stanisław Żerko, dealing with Germany.
An AfD spokesperson tweeted today in which he referred to the former East German region as "Central Germany".
This is not the first statement by the AfD
This is not the first time Alternative for Germany politicians have referred to historical issues in which Poland is present.
In 2021, AfD leader Alexander Gauland suggested that the Molotov-Ribbentrop Pact was "Stalin's right decision" and that Poland's pre-World War II policy forced the Russian leadership to make peace with Hitler. At the time, he also described Poland as "a factor that destabilized the European order in the then interwar period".
On the other hand, earlier in the German magazine COMPACT wrote about Poland's "unspoken guilt", also in the context of World War II. The authors directly claim that Poland was involved in the outbreak of the war, that there were "Polish concentration camps" and that as a result of the war "14 million Germans were expelled from their homeland." COMPACT is not formally associated with the AfD, but openly supports its line, hosting its politicians on its pages, as well as at the events it organizes.
The AfD is rising in opinion polls
According to the latest opinion poll averages, the Alternative for Germany is now the third largest force in German politics, according to Politico statistics. The AfD can count on 18 percent. support and 1 percentage point. to co-govern the SPD from Chancellor Olaf Scholz. The CDU/CSU opposition leads the way with 28 percent. support.
At the same time, the AfD is on an uptrend. According to the Politico Poll, the party has gained an average of 4 percentage points since the start of the year.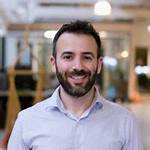 "Reader. Future teen idol. Falls down a lot. Amateur communicator. Incurable student."