Leon Gautier, resident of our commune, died at the age of 100, the last surviving soldier of an elite French unit that joined the Allied forces during the Normandy landings in June 1944, the mayor of Ouistreham Romain Bail announced.
He is our father, grandfather, an important figure in everyday life
said the mayor.
He was the hero of 1944, the hero of the Allied landings in Normandy, but also the little old man everyone knows.
– added.
The younger generation needs to be told that they need to know and remember that war is misery, misery everywhere
said Leon Gautier in an interview with the Associated Press in 2019.
After the war, he devoted much of his life to giving interviews, attending D-Day celebrations and helping create a museum in Ouistreham to commemorate the French commandos who helped liberate Normandy. He was a supporter of Franco-German reconciliation.
President Emmanuel Macron wrote in a statement released after the soldier's death that Leon Gautier "combines the virtues of a warrior and a peacemaker… the desire to forgive and unite."
German semantics
Piotr Semka noticed an interesting description in "Der Spiegel" that refers to the war biography of a French veteran. The attention of journalists was drawn to the fact that the well-known across the Odra River used the expression "national socialism", which was often replaced there by everything that is hidden under the term "Germany in World War II".
According to Spiegel, a French warrior, centenary Leon Gaultier died, who in June 1944, on the coast of Normandy, liberated France from the forces of "Nationalalsozialisten". Unfortunately, Spiegel did not explain which side Germany was fighting on at that time
– wrote Piotr Semka on Twitter.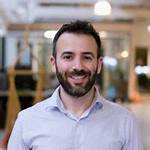 "Reader. Future teen idol. Falls down a lot. Amateur communicator. Incurable student."