Cinemas closing due to the pandemic are clearly not helping, but a growing fleet of couch hogs are getting their superhero comforts on the Disney+ streaming channel, which has impressed since early 2021 with a surprising number of original TV series starring lesser-known Marvel supervillains and heroes. .
That is, they are not so surprising if you've read the comics they take inspiration from. The world of vision. When Marvel took charge of the TV series from Netflix, they started the ball with "Wanda / Vision", where Avengers members The Scarlet Witch and Vision dealt with the aftermath of "Endgame" by escaping into a small-town world much like an American sitcom. .
The story is no taken from the cartoon "The Vision" (2016) by Tom King and Gabriel Hernández Walta, but the TV series is heavily inspired by this, both thematically and visually.
King had worked in counter-terrorism for the CIA for seven years after September 11, 2001, before becoming a full-time writer, and in a short time he became one of the rising stars of the superhero genre, most notably Batman for DC Comics. But these are still among his clearly best works.
Flashing shot
The rule of thumb for Marvel comics is that the best stories often come where you least expect them. Flags like the Avengers, X-Men and Captain America also have their spotlight, but often slip into endless stories and commercial compromises.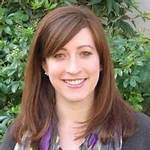 "Unapologetic social media guru. General reader. Incurable pop culture specialist."