Do you know what VTOL means in aviation? It stands for "vertical take-off and landing" or the concept of an aircraft with the ability to take off and land vertically like a helicopter and fly in a horizontal plane like a regular airplane. Domestic start-up Zuri has been working on the first Czech VTOL aircraft project for about five years now, and with a strong new investor and after further development, it is presenting a new generation of ZURI 2.0 models in a bid to influence the mobility of the future.
The concept of a futuristic VTOL aircraft is not entirely new to aviation, but so far it includes many unresolved technical issues, due to which the creators of the Zuri project joined forces with experts from the Department of Control Engineering at the CTU Faculty of Electrical Engineering in Prague . In the next stage of development, they will help them with the architecture of the flight control system, while the main goal of this collaboration is to solve the best way to "switch" from vertical to horizontal flight.
An experienced team led by Associate Professor Martin Hromčík from FEE CTU, who has extensive experience in aviation and has previously worked on projects for leading global companies in the field such as Airbus or Honeywell, will work to find solutions and successfully complete the first Czech VTOL. On behalf of the CTU/VTOL Flight Control Lab team, they will work closely with Jan Belák from the Prague Faculty of Electrical Engineering and together will discuss parameterization and verification of control systems for VTOL aircraft.
ZURI 2.0 aircraft wants to impact urban and regional mobility
The ZURI 2.0 VTOL concept aircraft is meant to transform medium-haul aviation and make travel more enjoyable. Future technology without compromising passenger safety and comfort will allow takeoffs and landings anywhere and outside airports, such as suburbs or landing areas on the roofs of high-rise buildings in the center. The makers of the ZURI 2.0 aircraft stated that they would combine a cruising speed of over 300 kilometers per hour with a range exceeding 700 kilometers and the ability to land in an area measuring 26 by 26 meters.
Although VTOL military aircraft are already in active service in the US Air Force, for example, civil aviation engine designers have to work with much stricter requirements for reliability and safety. Martin Hromčík said that his team was moving in a very new and unexplored area, adding that their challenge was to find a good strategy for the transition from vertical to horizontal flight and vice versa.
The most important thing in looking for a technical solution is 100% reliability and safety even in various turbulence and wind gusts, meanwhile having to monitor efficiency and consumption. In addition, during development, Martin Hromčík's team will prepare documents for certification of the aircraft by world authorities FAA and EASA. In the past, they have successfully completed certification of the BendixKing AeroCruze 230 autopilot at the Honeywell project.
Is the future of VTOL mobility or flying cars?
In the emerging field of urban and regional air mobility, it has been very busy in recent years, as not only all world leaders in the aviation field, but also car manufacturers such as Honda, Toyota or Hyundai invest in the development of prototypes. the air taxi starts vertically. At the same time, VTOL aircraft competed with the vision of flying cars, which had been the dream of enthusiastic engineers for decades, and it was only a matter of time which technology would win out in the end.
But VTOL aircraft hope to win over flying cars and define the future of urban and regional mobility, as their first commercial flights are planned for 2024. While engineers had to radically rethink the original idea of ​​teaching flying cars, the VTOL concept retained all the benefits of airplanes, but with the minimum area required for takeoff. Compared to helicopters and multicopters, it offers greater safety, efficiency and fuel economy, in this case electricity.
Czech company Zuri does not plan to lag behind in this development and recently received an investment totaling nearly 60 million crowns from Kiwi.com, Pale Fire Capital or the founders of GoodAI. In collaboration with a team of experts from FEE CTU, it will develop a flight control system for the maximum level of flight safety and economy and prepare the aircraft for the demanding certification process.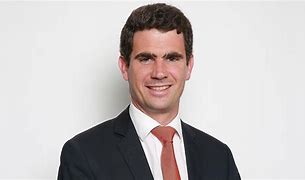 "Music maven. Evil pop culture lover. Unapologetic creator. Friend of animals everywhere."