Fiat's bailiff, Italian brand Abarth, is already working on its first electric car – a snappy version of the small 500e, which Fiat introduced in 2020. Olivier François, head of the brand, revealed to British magazine Autocar.
"A year and a half ago, I said it wouldn't be difficult to make an Abarth version of the electric 500. Electric cars are fun to drive alone. The good news is we're working on it," quotes Franoise magazine.
"The bad news is doing it is more complicated than I thought. If you want to build a real abarth, you don't have the same powertrain. When you have the power and torque you want, it's no longer the same transmission, transmission, brakes… you have to adjust everything," explained François.
Still, the finished car would be fantastic, he said, including the sound. "The sound will be very interesting. There will be a choice whether the car should be silent or not." But as it might sound, he doesn't even show it.
But according to him, the car as a whole should be significantly different from the Fiat. Abarth fans "wouldn't buy a Fiat, and vice versa. It's basically one car, but two completely different target groups," François said.
In the most powerful version, which offers 118 horsepower and 220 Nm, the electric five hundred-wheel drive from Fiat manages to accelerate to 100 in 9.5 seconds and a top speed of 150 km/h. According to François, Abarth's version will be stronger and faster; The bus estimates an acceleration of 100 in 7 seconds.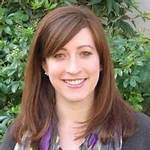 "Unapologetic social media guru. General reader. Incurable pop culture specialist."