CNB's fall report on financial stability also includes the results of a banking sector stress test that takes into account climate risks. The results prove its ability to survive longer periods of highly negative developments, including climate risk impacts and policies responding to them. However, according to him, there will be a significant increase in loan defaults and a strong weakening of profitability.
"The initial position of the banking sector is favorable. However, the main risk remains in the further development of the quality of the loan portfolio. Although we observe signs of a slight slowdown, for the time being not accompanied by an increase in credit losses, timely and conservative identification by banks is very important for CNB," said Libor Holub, director of financial stability section of CNB.
The banking sector as a whole will comply with the capital limit stipulated in the basic economic development scenario as well as in the adverse hypothetical scenario with climate risk. However, the impact of an adverse scenario on a bank's capital equipment will be very noticeable and will highlight the importance of capital reserves. Strong uncertainty regarding further developments in the domestic and global economy and the approval of a number of risks requires a high degree of prudence from banks in managing their balance sheets, risks and capital, including dividend policy, he added.
The autumn report on financial stability, which assesses the health of the domestic financial sector and its resilience to adverse shocks, is the starting point for the Bank's Board to establish so-called macroprudential policy, the main instrument of which is the countercyclical capital reserve. banks and limiting indicators for the provision of mortgage loans. The council left them unchanged. "At a time when our main goal is a significant reduction in inflation, we have to be very strict and not neglect claims on banks and their clients to reduce debt," said CNB Governor Aleš Michl.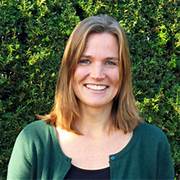 "Certified bacon geek. Evil social media fanatic. Music practitioner. Communicator."