prmessage essay from Daal Noise Control Systems
Many motorcyclists are annoyed by the wind noise in the helmet, but at the same time experience that earplugs muffle the riding experience. There are many strategies to drown out noise, but as a motorcyclist you have a few options that are actively muffle the dangerous low-frequency bouldering from the wind, but let through the important sounds. Norway's DAAL Noise Control System has teamed up with N-Com to develop an active noise reduction (ANC) intercom that will solve this problem, and now DAAL is open for pre-sale via its own online store.
"For the DAAL team, it's first and foremost very satisfying to finally be able to open up sales to bikers around the world, and the reception confirms that this is something so many have been waiting for." – Notified Dag Loe, general manager and co-founder of DAAL.
Shortly after opening, orders have arrived from all over the world, and with production limited in 2022 due to a global component shortage, it's important to be first in line.
In an effort to deliver innovative products, it is important for DAAL to work with strong players. In 2019, DAAL entered into a product development partnership with home manufacturer Nolan and their intercom team at N-Com. As a result of the collaboration, customers can now order the DAAL DXL-5, a plug-and-play electronics package with intercom + noise reduction, for the X-Lite X1005.
Also for product testing, experience is highly valued at DAAL, and with them in the team, that's why they got the enduro legend Pål Anders Ullevålseter and who is now also a product ambassador for DAAL. Pål Anders explains that this technology reduces wind noise in the helmet, and the sound produced is much more comfortable when riding with the system.
"I experienced less fatigue while driving with the DAAL ANC, and didn't experience the ear pain that I experienced when driving without the DAAL ANC. It's easier to hear what's going on around you when you drive with the system, and generally travel is better with the DAAL ANC." – Summarizes Ullevålseter.
Active noise reduction technology is not new, and there are already other players who are trying to present motorcycle helmet products. So what's so special about DAAL ANC?
"We have developed a very powerful yet compact ANC (Active Noise Control) technology, which in principle can fit into any helmet without compromising safety. At the same time, DAAL ANC learns independently and adapts to each individual user. At the bottom, we have a control core that has been developed to cope with a very demanding noise environment." – Notified Kjetil Grimsæth, who is product and design manager at DAAL.
DAAL claims that the product they have developed will provide a more comfortable ride and at the very least protect your hearing.
«The noise level inside a helmet when driving on the road can be over 110 decibels and sound suppression is important to avoid permanent damage. Hence many are hoping to order noise-canceling for motorcycle helmets. It's great to finally make it this far for products to be ordered in our online shop." – Mr. Loe.
Loe further explained that conventional active sound suppression technology does not work well under the demanding conditions of a motorcycle helmet. The combination of extremely high lightning levels and unpredictable noise and the need to simultaneously ensure safety is a challenge that DAALs have to solve in the development of ANC DAALs.
The DAAL Noise Control System originates in the neighborhood of NTNU in Trondheim and has generated great interest since 2016. Not only DAAL and its products are generating great interest in the motorcycle field, but also in the world of investors. Since its inception, DAAL has resolved several successful issues through Folkeinvest and currently has more than 350 co-owners.
Today, DAAL is made up of an international team based in Trondheim, Norway. The entire core team are entrepreneurs or partners in the company.
Read more about DAAL and its products at www.DAAL.no
Related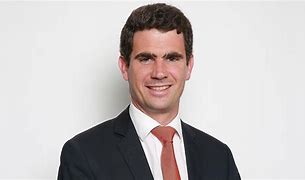 "Music maven. Evil pop culture lover. Unapologetic creator. Friend of animals everywhere."