The President of the Republican Party was asked for information from the radiozet.pl portal about Michał Cieślak, minister in the Prime Minister's Office, deputy head of the Bielan party. He had to hide the ownership of a large amount of cryptocurrency in his property declaration.
– I know that the website poses a question to the minister with a thesis on this issue. He answered everything. Negative. I don't see any scandal here – guest commentary Beata Lubecka. According to Adam Bielan, the accusations are "absolutely absurd".
– Lawmakers should include cryptocurrencies in asset declarations and in this regard we should have stricter regulations than before – recognizes the MEP, however. He added that "the law does not keep up with economic developments" and reminded that the law on declaration was made 20 years ago. – In the case of cryptocurrencies – the law in Poland is full of loopholes in this regard – said the guest Blessed Lubecka. According to him, cryptocurrencies can be a very good way to corrupt politicians. Bielan emphasized that all assets should be included in the asset declaration.
Adam Bielan on elections in France: Every statement of Polish politicians can be considered as an attempt to influence their results
– Both candidates have their pros and cons from a Polish point of view. I don't want to talk openly about my personal preferences. The campaign evoked immense emotion and even the most insignificant Polish politician's remarks could be considered in France as an attempt to influence the verdict. – said MEP Adam Bielan on Radio ZET, when asked about who he supported in the elections in France. The guest, Beata Lubecka, admitted that during the presidential candidate debate, Marine Le Pen was more prepared than 5 years ago. – In matters of international politics, neither of these candidates is perfect from the point of view of Poland, because of his attitude towards Russia – judging the Republican president. He added, however, that here Emmanuel Macron fired more "shots on target". – In terms of social and economic policies – we know that there is a lot of frustration in France – and here Marine Le Pen scored Macron several times – trust the MEP.
Adam Bielan laments the fact that we have observed interest in Russia for decades in France. – I hope France will not leave NATO – added the guest of Radio ZET, when asked if this was a possible scenario if the far right candidate won.
– Technical and KPO negotiations regarding content have basically been completed. Political decisions are needed now – said MEP Adam Bielan in the Internet section of the program "Guests of Radio ZET". – I hope they will fall in the next few days or so – added the politician. The guest of Beata Lubecka stressed that Poland must contract 70 percent of the contract until the end of the year. funds that have been given to us. – There is very little time left for us to fulfill this requirement. If a decision is not made within a few days, we may not be able to spend these funds – emphasized Bielan. According to him, this is the last bell.
– We want to lower the voltage. I don't think it's a wise and good move – this is Adam Bielan's comment on the Polish Solidarity proposal for Poland to suspend the payment of membership dues to the European Union. ZET Radio guests don't think we should exacerbate the current dispute. – We are talking about the European Commission providing assistance to refugees and countries providing this assistance – remind MEP. According to him, "it is unfortunate that the EU is still providing far less assistance after so many months than the US, which is not on our continent". Asked by Beata Lubecka if the EU is not approaching Poland remotely, through our position on the 2015 refugee crisis, Adam Bielan replied:- European politicians agree we are right today. – They believe we were right in 2015, and are critical of what Merkel and Tusk are doing – shows politicians.
Bielan: We don't offer Texas in Poland
Adam Bielan believes that Poland should have easier access to weapons, because in this case we are at the tail end of the European nations. – There could be only one country with fewer weapons stats per 1,000 inhabitants. It's the Vatican – said the MP. – We don't propose Texas in Poland, we don't cancel firearms licenses, we don't cancel psychological tests, but we simplify exams, in which there are a number of absurdities – convinced the Republican president and acknowledged that the current law contained "a series of absurdities". – For example, the need for a very lengthy process to obtain a firearms license by men in uniform. I was taught to shoot by a former GROM officer who had applied for a firearms license for 3 years – said the Guest Radio ZET. He added that he learned to shoot because he had "such a need", but he had not yet received a permit. – I encourage everyone to do it – said Bielan. The Republican president explained that there were not enough shooting ranges in Poland, and that it was very difficult to build new ones due to a number of administrative obstacles. – Minister Bortniczuk also proposed a special incentive program for young people to practice shooting as a sport – added the politician. Adam Bielan also revealed that there had been first talks with Jarosław Kaczyński about this and announced that there would be more.
President Glapiński's second term? – Before the start of this phase of the war, we had a meeting with the president, he invited our representatives to NBP headquarters. It was a long and honest conversation. Official decision early next week – announced the president of the Republican Party. Asked by Beata Lubecka how she rated Adam Glapiński's first term, Adam Bielan replied that "one can discuss different levels of NBP management at different levels". – This is a time of huge inflation increases. The question is, to what extent is this the result of NBP's error, and to what extent is the result of the global situation. Personally, I think the NBP and the MPC should make the decision on a rate hike a little earlier – said the Guest Radio ZET.
RadioZET / MA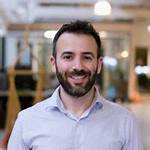 "Reader. Future teen idol. Falls down a lot. Amateur communicator. Incurable student."