Israeli singer after Eurovision Song Contest finals, where he ended up taking 3rd place, gave an interview to the portal ynetnews.com. One of his questions concerned how he felt when he received 12 points from the judges from Poland. "Victory. For me, receiving the highest rating from Poland after what my family experienced there during the Holocaust was a real moment of victory" — replied 22-year-old Kirelwhose paternal ancestors were from Austria and killed in the German extermination camp Auschwitz-Birkenau during World War II.
Singer statement caused outrage among some Polish Internet userswho wrote that Kirel, in his words, held Poland responsible for the Holocaust. Politicians, including Poland's deputy head of diplomacy, Paweł Jabłoński, joined the case.
"The fact that many people in Israel consider Poland to be accomplices to German crimes – and not their victims – is often not the result of bad intentions so much as lack of knowledge and incomplete education. (…) We would invite Mrs. .Noa Kirel herself to Poland – an invitation will be sent from the Ministry of Foreign Affairs in the coming week – first of all to understand why he thinks of our homeland in such a way, to explain why it hurts us and why we do not agree to it, to talk about the common history of the nation us – and so that he can see with his own eyes the places where Nazi Germany committed heinous crimes against Poles and Jews in our country," the undersecretary wrote.
On Tuesday, the Israeli singer was asked about the case by Channel 12 television. – When they gave me 12 points, I said it was a win for me because of what happened to my family during the Holocaust on Polish soil. What I mean is that it happened on Polish soil. It was a bit out of context," said Noa Kirel.
– I will definitely meet the Polish foreign minister, we will talk and he will understand the situation. I will keep coming to Poland and I'm sure everything will be fine – he added, noting that he shot his music videos in Poland, including the one for the song "Unicorn", which he performed at Eurovision.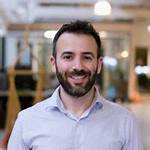 "Reader. Future teen idol. Falls down a lot. Amateur communicator. Incurable student."