It's cross-country season in Norway, and last weekend was the national opener for Norwegian athletes in Beitostølen. The season has also started in Russia, but Russian athletes, as you know, are banned due to the state war in Ukraine.
Aleksandr Bolshunov, 25, did not impress at the Russian Ski Cup last weekend, he wrote Online newspapers. Bolshunov is considered by many to be the world's best male skier, and won three Olympic gold medals last winter.
"Sensation"
In Saturday's sprint in Russia, he finished sixth, and the next day, Bolshunov finished in a sensational fourth place in the 10-kilometer race. He was 34 seconds behind winner Artjom Maltsev at the finish.
Bolshunov's weak start to the season is now causing a reaction in Russia. Newspaper Championship referred to Boljunov's results as a "sensation", according to Nettavisen.

Norwegian ski star Johannes Høsflot Klæbo thinks it has been difficult for Russian athletes to motivate themselves this season.
– It was probably the worst position he's ever had at a World Cup in the four years he's been there. So of course it's unusual. It may be a difficult situation for them too, Klæbo told Nettavisen.
– Does not mean
Klæbo's team-mate Hans Christer Holund believes Bolsjunov is having a quiet autumn on the training front.
– If I received the same message, I wonder how much effort I would put into training. It feels a bit pointless to train if you're not going to be competing in the World Cup. I understand him well there, Holund told Nettavisen.
A winter highlight for cross-country skiers is the WC in Planica, which starts in late February.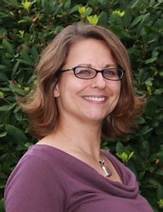 "Infuriatingly humble coffee guru. Travel practitioner. Freelance zombie fanatic. Certified problem solver. Food scholar. Student."