For starters… This is not the next generation of the popular Audi Allroad, the Activesphere is too packed with technologies and ideas that took years to realize. However, this is what the Allroad will look like one day. However, it mainly shows us the possibilities and trends that Audi relies on.
There's no doubt that the Activesphere's design is unquestionable. It combines the styling of the Audi Sportback and Allroad models into a versatile electric car. Audi builds it on the PPE (Premium Platform Electric) platform, which was jointly developed with Porsche. It is intended for the entire model range and carries a battery block with a capacity of 100 kilowatts and two electric motors with a combined output of 325 kW and 720 Nm of torque, all-wheel drive is commonplace in this setup. .
The concept features Audi's air suspension with adaptive dampers, which increases ground clearance from 208mm to 40mm. And it rides on 22-inch wheels with active aerodynamics.
So he drives… It's not so certain, because the minimalist four-seater cabin lacks a steering wheel and pedals. It is said to disappear in autonomous mode and the virtual reality glasses available to the driver and passengers are used to drive the car. They make it possible to overlay virtual content, such as vehicle control panels or information displays, with the real world outside the window. That's why cars basically don't have to have any appearance, because Audi has put various functions on the glasses.
For example, climate control hovers in front of the air vents, while the sound and entertainment panels hover above the speakers. Users can view virtual content and activate it by focusing on certain information and interacting with it using gestures. The system then provides personalized content for each passenger, providing the driver with information about the vehicle while other passengers select music and other digital functions.
While this may seem like a lot of science fiction, the design of the cars is much more realistic. The flowing four-door body shape is adorned with massive undercarriage protection, and the car is covered in luxurious glass, including the roof. The rear glass window then slides out and lets you build a basket into which to load the bike, for example. The body was then extended further with a front hinged rear. This is a very interesting solution, which we can soon imagine also in production Audi models.
And if you close your eyes, it's not hard to imagine seeing this car on the road not in a few years, but in a few months.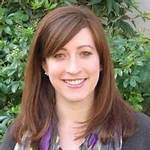 "Unapologetic social media guru. General reader. Incurable pop culture specialist."