Alojzy Kowalski died at the age of 90. He was an outstanding Toruń teacher and long-respected director of Toruń's schools, including Primary School No. 24.
Alojzy Kowalski was born on June 20, 1933 in Grębocin. He passed away yesterday, July 16th. In 1984-1998 he became head of Elementary School No. 24, which was significantly expanded and modernized under his leadership.
In 1998-2022, he became a 3rd term member of Toruń City Council, obtaining a mandate from the Democratic Left Alliance. He is a member of the Family and Social Policy Committee and the Education Committee.
He was honored in 2014 with a medal "For services to the City of Toruń" on the ribbon for his activities for the benefit of the city and its residents. On the 100th anniversary of his return, he was elected by a specially appointed chief and was among the Toruń Citizens of the Century. He was awarded in the category "Education".
– He brings pride to Toruń, takes care of the education of the younger generation and preserves the memory of Toruń teachers and educational activities in our city – Mayor Michał Zaleski wrote his condolences. He combined self-sacrificing local government service and social activity with extraordinary sensitivity to the needs of all Toruń residents. Our city has lost a noble citizen.
The funeral service will be held on July 20 at 10:00 am at Christ the King Church in Toruń. After the Mass will be escorted to the city cemetery No. 2 for them. World War II victims in Toruń.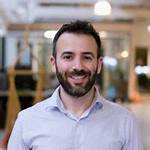 "Reader. Future teen idol. Falls down a lot. Amateur communicator. Incurable student."