– So proud. The first half was one of the best we've played. We did everything right and scored at the right time. "I loved every second," said Jürgen Klopp in an interview that aired on V4 after the 3-2 win over Manchester City at Wembley.
The result means Liverpool are poised for their first FA Cup final in ten years, giving the Reds the chance to win the cup for the first time since 2006.
There was excitement towards the end as is often the case against City, but Liverpool pulled away – and Klopp was not satisfied with what happened after the break.
– They opened the second half by scoring. Their quality is great, but we also had moments and counter-attacks that we didn't use. "I have a lot of respect for their quality – it's very difficult to beat them, but because we have our players we have a chance," said Klopp.
Very happy
Klopp denied that Liverpool today sent a message to City in the title race.
– The only thing that happened was that we were in the final. "City probably know it can be difficult, because there is always a tight game between us when both teams are both concentrated," said Klopp.
He was also asked if the quadruple wish was alive.
– I can not understand that there is talk of quadruple. Now they have to move on to another match. "I don't know if we have a week to spare before the final round of the series," he said.
– We are very satisfied – we beat the best football team in the world, and that is special, said Klopp.
The FA Cup final will be played on May 14 and the opponents are Chelsea or Crystal Palace. Liverpool were supposed to face Southampton that weekend, but the game may now be moved to the middle of next week.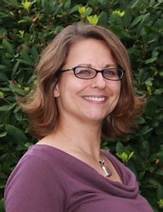 "Infuriatingly humble coffee guru. Travel practitioner. Freelance zombie fanatic. Certified problem solver. Food scholar. Student."