Three times Stypka

Frýdek-Místek singer David Stypka managed to write, prepare, and record his party on the Breathe on the record album Breathe, but he died just before work on the studio began. Bandjeez's teammates, led by producer Martin Ledvina, set the record for him. "Stypka was very present on the album. And she opened up a world to the audience that she had not explored before," he wrote of the album Aktuálně.cz, which he says Stypka "successfully draws the audience into the song and shrouds it with stories and words that everyone understands, although often only at the level of feeling.
Stypek's career was short. He devoted himself to music from a young age, but only realized himself six years ago. The Anděl Awards jury nominated him for the first time at the age of 38. "A talented man died who didn't even manage to spend the talent he was given," said critic Josef Vlček, who according to the songwriter "had the image of a not-so-happy songwriter that was a bit dark and crowdy".
Singer Kateřina Marie Tichá performs with Stypek's band Bandjeez during Wednesday's Angels handover. His partner Kateřina Březinová took over the award for the late singer. "I was more scared than I thought. I want to say a big thank you to David, he will be so happy. He left before he could finish the Breathe album. I think he really misses here, not just at home. I'm so proud with everyone," he said, and he also thanked him for the support he received after Stypek's death. The answer is a long standing ovation. Bandjeez members also thanked him later.
At the end of the night, the singer's mother Marie Stypková took over the microphone. "I want to thank everyone for everything and tell David upstairs that I'm so proud of him. I'm so happy to be his mother. And I still am. Thank you," she said.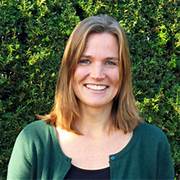 "Certified bacon geek. Evil social media fanatic. Music practitioner. Communicator."