President Duda at a speech on Independence Day. "I want to apologize…"
Andrzej Duda participated in the celebrations with his wife Agata Kornhauser-Duda and m. with the President of Lithuania, Gitanas Nauseda, as well as with representatives of the Polish authorities. The President of the Republic of Poland emphasized that For 104 years, Poland, despite the many hardships and nightmares of World War II, has maintained its position independence.
The widower took note of that freedom and independence are not given forever and can be taken away from us, and the reality of recent years has made us realize that we are constantly faced with the task of defending the Republic of Poland. He also gave examples of the turn of the year 2021 and 2022 crises on the border with Belarus, as well as the war in Ukraine.
– I want to thank the Poles who support neighboring Ukraine; You show great class. This was an action to defend Poland's independence. I want to apologize to those who defend those Polish borders You will have to endure humiliation – say.
The president was referring to the words of criticism that fell on border guards when migrants tried to break through the Polish border. As he emphasized, hybrid attack it was directed against Poland, Lithuania and the European Union.
Andrzej Duda in helping Ukraine. "To defend your freedom and our freedom"
Andrzej Duda also thanked Poland for providing helping refugees from the war in Ukraine. He emphasized that helping Ukraine also means acting to defend the independence of the Polish Republic. "This was and is an action to defend your freedom and that of our European part"- said Duda.
– In 2014 [przy aneksji Krymu – dop. red.] no one came to Ukraine with decisive assistance. At the moment, Ukraine, thanks to its support, is able to defend itself. We must continue to support Ukraine – said the President of the Republic of Poland.
Warsaw before Independence March 2022. Unsecured cobblestones lying in the streets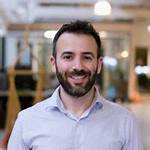 "Reader. Future teen idol. Falls down a lot. Amateur communicator. Incurable student."