The 2012 Paralympics winner shared his frustration on one thing NRK interview. The newly crowned Norwegian champions criticized the event for the Norwegian Table Tennis Association.
– It doesn't taste good. It's been over 20 years since I participated in my first NM, and it has grown over the years, but now it feels like it's stopped. Maybe even back. Imagine I have to talk about this here in 2022, he said.
– Has been taken down
The 41-year-old man showed different treatment towards the athlete pair. Among the examples, he stated lower cash prizes and tables kept furthest from the spectators.
– Para class demoted. It felt like we were only allowed to join because it was regulated by the rules.
Urhaug says there are many who react. Several pairs of athletes will join forces to complain to the Table Tennis Association. National team mate Aida Dahlen told NRK that this year's NM got her provoked.
– A pattern in differential treatment
National team coach Jan Bergersen stood behind the athletes in the case.
– It's a pattern in different treatment, he believes.
Table Tennis Association secretary general Bengt Paulsen acknowledged that prize money should be the same for everyone. He promised to discuss the input internally.
– This will be discussed at the next board meeting, because it will be taken very seriously, said Paulsen.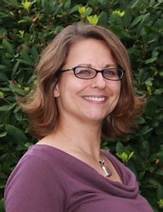 "Infuriatingly humble coffee guru. Travel practitioner. Freelance zombie fanatic. Certified problem solver. Food scholar. Student."