Published: March 22 17:47 2023 – last updated March 22 17:49 2023
Imagine that You are dissatisfied with something in relation to your student life – high electricity costs, more stringent admission requirements, introductory fees to get into the relevant university and so on. What can you do? Here in Norway, you will be able to publish articles in major newspapers, contact the relevant authorities or even stage demonstrations in the streets.
All this will You can do that without anyone trying to punish you as long as you stay within the bounds of the law, of course.
Many places in the world this is not the case. Authoritarian leaders continue to use new methods and tactics to suppress human rights and crack down on opposition from civil society, including student activists who are often at the forefront of defending human rights and democracy.
For example see the authoritarian leader actively labeled student activists as "terrorists" and "rebels", and used fake news to delegitimize the student movement. The use of new technologies for monitoring and control, as well as the infiltration of student movements and arbitrary arrests are other examples. Such methods of repression were also unknown in the Norwegian context – during the Second World War, several Norwegian students who showed resistance to the occupation were sent to concentration camps.
Student for a long time standing at the forefront of major demonstrations and revolutions in defense of human rights and democracy around the world. They are often the first to speak up when injustice occurs and the last to give in. Last year's massive demonstrations in Iran, and the uprising against Lukashenko in Belarus, are clear examples. This makes students important agents of change, but also popular enemies of authoritarian leaders. However, we see that students are often not taken into account when we talk about "human rights defenders". Therefore they receive little protection from the international community. Given the important role of student activists in fighting for democracy and human rights, this is problematic and scary.
March 20 launched Student and Academics International Aid Fund (SAIH) a campaign that focuses on "recent trends" in terms of suppression mechanisms for student activism. Many of the methods of repression used across national and continental borders are similar – the authoritarian leaders were clearly inspired by one another. At the same time, SAIH also launched a report – "Activism Under Attack", which analyzes the situation of student activists in various parts of the world. Its aim is to strengthen the protection of students fighting for their right to education and to democracy and human rights.
We were lucky then living in a country where we are allowed to challenge restrictions on freedom of expression and the right to education. But we cannot take this freedom for granted. We must stand in solidarity with students around the world who do not have the same opportunities as us, and raise our own awareness of the situation of students in other countries. With this campaign, SAIH is working among other things to introduce so-called Student Advocacy Seminars at universities in Norway. This is a seminar where students can work concretely and case-based to protect the rights of students and academics who are threatened or imprisoned in other parts of the world. If you think this sounds great to have – help us work towards getting it as part of the offer at UiB! It's become so in UiO.
Next, I pushed You can also read reports published on the SAIH website. SAIH Bergen is also holding a number of events on this topic in the coming weeks. We ourselves can contribute to the protection of student activists by studying and disseminating information about their situation.
Being a student is not only a privilege but also a responsibility.
Comment
comment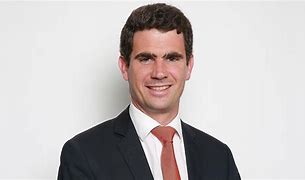 "Music maven. Evil pop culture lover. Unapologetic creator. Friend of animals everywhere."