Norway's best football team was recently knocked out by Roma in the conference league, but the league leaders were not eliminated after that. First, Vlerenga was beaten 6-0 at Bod, and now it's the turn of the strong Vikings.
Although the Vikings were surprised by a 1-0 lead early in the first half, Bodø/Glimt managed to turn things around in the first 45 minutes through goals from Rune Espejord and Gilbert Koomson. The second half was goalless, and thus the yellows will travel to Oslo where Molde awaits Ullevaal next weekend.
It will be a match between two of Norway's best teams and with Bodø / Glimt as favourites.
The home team did well against the Vikings and deserved to win, although the visitors certainly offered to dance in a good game of football. Among other things, they had two finishes on the crossbar. It has to be said that Bodø / Glimt also ended up metal in a very good and entertaining football match.
Good start
The Vikings went all out and cruised past the home side in the opening minutes, and it was deserved as they took an 11th lead into the first half. The goal was created after a penalty kick awarded correctly by Ola Hobber Nilsen. Russia goalkeeper Nikita Haikin broke Zlatko Tripic's rule, and the penalty itself put Veton Berisha in the net. Goalkeeper Haiken was sent off in the wrong direction, and Berisha put the ball calmly and safely across to the right.
The goal quickened the league leaders, and just five minutes later they equalized. Ola Solbakken was sent off after a fine cross into the box, and in a game with two of his men, Runar Espejord headed the ball well into the net. Strongly done by a former Troms player.
Second last
Ola Solbakken was also penultimate in possession as Glimt moved up to 2-1 after 37 minutes. Once again, the post came from the left, and this time it was Gilbert Koomson who had the ball in the net with the outside foot to the right of Viking goalkeeper Patrik Gunnarsson.
Both teams had chances even after the break, but then the ball didn't go into the net for either.
The reason why this semifinal was played so late was Glimt's participation in the European Cup.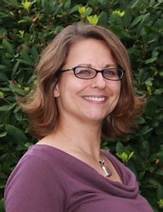 "Infuriatingly humble coffee guru. Travel practitioner. Freelance zombie fanatic. Certified problem solver. Food scholar. Student."