Bråthen had been in the role of national team manager after a conflict with ski association management ended in November last year, but on Monday he regained the job as sports manager.
– Workdays won't be much different from last year, or the last 20 years. It's still about doing your best for top sports, broad recruiting, and marketing jobs. There are some changes in the formal lines. There may be a slightly shorter path to a decision now, Bråthen told NTB.
He said it was jumping committee chairman Stine Aaseth Korsen who had done the job to get him back as sporting director.
– I was informed about it before midnight, said Bråthen.
– Very good
National team athletes were delighted with Bråthen's "comeback" in the role.
– That's very good. He's had a role in the last year that hasn't really been optimal. I hope and believe that the fact that he is back now will give everyone peace of mind. "It's much better to have him as national team manager than not to have him there, but it's a position we can't do," said Silje Opseth.
– Clas is a really involved person and gives everything to this sport. The fact that he is back in that position is only positive in my opinion, added Thea Minyan Bjørseth.
Boys are also happy.
– It's positive for sport and Norway. I hope that the noise will subside now, and everything will return to normal, said Marius Lindvik.
– Gotta put this behind us
Ski president Tove Moe Dyrhaug hopes the association can look forward. He said that the ski association was considering the suggestion that Bråthen take over as sports manager on Monday night.
– We will now forget this, he told NTB and continued:
– I would like all of us to look forward to further developing the sport of skiing and the Ski Association as a workplace by supporting athletes, employees and volunteers in all branches.
Happy Stockl
National team coach Alexander Stöckl was delighted Bråthen was back in the role.
– We are very pleased that we have Clas back in the role he has had for many years. We have experienced very good development, both in terms of competency, performance and as an organization as a whole. So having him as a visionary, someone who shows direction, is very important to us, he told NTB.
He was one of Bråthen's most important supporters in the conflict which ended with ski president Erik Røste and general secretary Ingvild Bretten Berg leaving their posts.
Conflict
The conflict surfaced in August 2021, when it emerged that the association would not extend the one-year contract with the then sporting director. Bråthen then held the job since 2004.
Union management pointed, among other things, to Bråthen's long-term inappropriate behavior. Both the jumping camp and the sponsors reacted strongly to the ski association's decision and demanded that Bråthen remain sports manager for jumpers. Bråthen himself informed the lawsuit against the union.
After two months of conflict, the ski association and Bråthen agreed to a deal which saw him manager of the national team, while Ståle Villumstad was appointed sports manager. Now Bråthen is back.
– I hope and start from that, said Bråthen when asked if the last word was said in the conflict.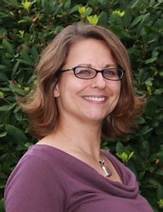 "Infuriatingly humble coffee guru. Travel practitioner. Freelance zombie fanatic. Certified problem solver. Food scholar. Student."