Barthold and Bjørnsen face an EC qualifying match
The next two European Championship qualifiers in handball against Slovakia and Finland will be without experienced wingers Sebastian Barthold and Kristian Bjørnsen.
Bjørnsen's wife has an upcoming due date, and the 34 year old has therefore been granted leave from the upcoming collection.
– Sebastian (Barthold) also took a break after a busy program. He is not one hundred percent injury free, and we believe he will benefit the most from a week of inactivity, national team coach Jonas Wille told händball.no.
In both of their absences, Flensburg-Handewitt's August Pedersen made his debut in the squad. He has so far not played an international match for Norway.
With a win against Slovakia or Finland, Norway is guaranteed participation in the EC in Germany in January.
Here's the Norway squad:
Goalkeepers: Torbjørn Sittrup Bergerud (Kolstad), Emil Kheri Imsgard (Elverum), Kristian Sæverås (Leipzig).
Line players: Thomas Alfred Solstad (Bjerringbro-Silkeborg), Petter Øverby (Kiel), Magnus Gullerud (Kolstad).
Backs: Sander Sagosen (Kiel), Erik T. Toft (KIF Kolding), Gøran Søgard Johannessen (Flensburg-Handewitt), Christian O'Sullivan (Magdeburg), Tobias Grøndahl (Elverum), Vetle Eck Aga (Kolstad), Harald Reinkind ( Kiel), Magnus Abelvik Rød (Flensburg-Handewitt).
Wings: Kevin Maagerø Gulliksen (Göppingen), Alexander C. Blonz (Pick Szeged), Kasper Lien Thorsen (Elverum), August Pedersen (Flensburg-Handewitt).
(NTB)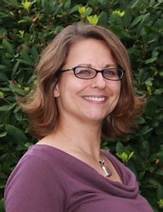 "Infuriatingly humble coffee guru. Travel practitioner. Freelance zombie fanatic. Certified problem solver. Food scholar. Student."