LYNGEN / OSLO (VG) At the same time that the Easter holidays begin, there is a grave danger of avalanches in several parts of the country. NVE has issued a red warning.
Weather forecast valid on Saturday and Sunday for Romsdal, Sunnmøre and Indre Fjordane. There is already a significant risk of avalanches in these areas.
The red hazard warning is the second highest level.
– Avoid all landslide terrain. Lots of snow and strong winds mean there will be huge naturally triggered landslides, warns Norway's Directorate of Water Resources and Energy through its warning service. varsom.no.
Avalanches can be large and reach roads and buildings, he said.
MeteorGeo on duty at StormGeo, Olav Krogsæter, told VG that Over the Easter weekend in southern Norway, there will be a lot of wind in the mountains.
– Otherwise, Møre og Romsdal, Trøndelag and the northernmost areas of the Outback can get a lot of snow – up to a meter, he said.
– We will be late to save lives
There is also a significant risk of avalanches in some places in northern Norway and especially in many places in Troms.
Daniel Larsen led the relief corps at the Red Cross in the municipality of Lyngen where three French people in their 60s died in an avalanche on Thursday.
– We will save lives too late if people are under the snow, he said.
It took 40 minutes from the alarm going off in Lyngen on Thursday until the Red Cross was on the scene.
– If you're completely covered in snow, it takes 10 minutes before you die, says Larsen.
In rare cases, air pockets appear which allow them to last longer. But in areas where Larsen operates, the snow is so dense that it probably won't happen, he said.
The landslide in Lyngen happened one day before the city government started with an SMS notification of danger in the mountains.
Lots of fresh snow
In the municipality of Kåfjord in Troms, VG met a traveling companion from Munich in Germany.
They had been to the Alps many times and all had avalanche parachutes with them.
– We make plans from day to day. The most important thing we do is follow Varsom.no, said Petra Weiß.
On the same day as the landslide, the group had been warned not to drive down the slopes of the same mountain.
On Saturday and Sunday, according to the weather forecast, there will be a lot of fresh snow in some places, which could lead to very large naturally triggered landslides.
– We advise everyone to avoid avalanche fields. That means steeper terrain than 30 degrees and an outlet zone for avalanches, said officer Gustav Pless in an avalanche warning at NVE to NTB.
It took a long time before the perpetually weak team stabilized at Troms and Finnmark.
– Therefore, it is still easy to trigger landslides for single skiers as long as the terrain is more than 30 degrees, Pless explains.
Difficult driving conditions in the mountains in southern Norway
Many people had already started Easter excursions before and over the weekend, and riders were warned of bad weather over a mountain pass in southern Norway.
Strong winds and snowfall can result in poor visibility and difficult driving conditions in the mountains of southern Norway.
Although better sun and weather have been reported in southern Norway than in northern Norway, this does not mean that the weather will always be good.
Both Saturday and Sunday, gusts of between 10 and 15 meters per second are expected in many areas of the lowlands. On the mountain, gusts between 15 and 20 meters per second have been reported.
The storm started in the evening through Saturday and gradually worsened on Saturday.
Combined with the fact that a lot of snow has also been reported in northern and western parts of southern Norway, conditions over the mountain trails can quickly become harsh.
Vegtrafikksentralen st has announced that the weather forecast this weekend could cause the 15 national road above Strynefjellet to close in no time.
Read also
Landslide in Troms: – Can happen to anyone
LYNGEN (VG) The day after three people died in an avalanche in Lyngen, the city government sent out an SMS warning of danger in the mountains.
– Apart from certain risks
Larsen from the Red Cross in Lyngen has grown up among the Lyngen Alps, one of the most landslide-prone areas in Norway.
After several years in the relief corps, unfortunately he has solid experience with rescue operations after avalanches, as he said.
At the peaks around Lyngen, foreign tourists are the majority. He experienced that they may have a different approach to the risks associated with descending a mountainside.
– In risky areas, Norwegians usually always drive one at a time, while foreign tourists like to ride together in groups. So when things go wrong, there are more people involved, Larsen said.
He says climbing the summit in any case involves certain risks and suggests increasing the distance to the people you're riding with, as well as taking detours rather than climbing steep slopes.
The city government started with an SMS notification today, but whether it's going to make a big difference, Larsen isn't sure.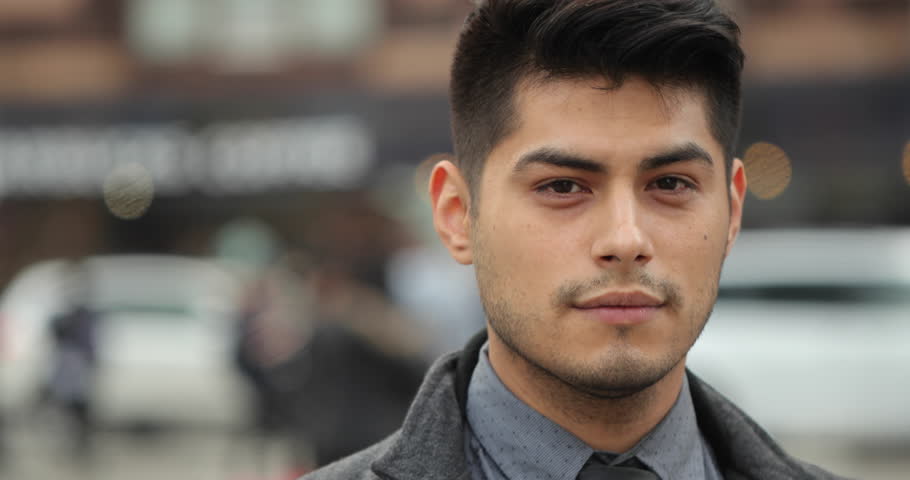 "Tv nerd. Passionate food specialist. Travel practitioner. Web guru. Hardcore zombieaholic. Unapologetic music fanatic."