The strength of resistance to Kremlin policies lies in unity; That's why I speak to my compatriots, political camps and rival rulers: let's build a basic agreement on Poland's most important issue – effective defense and respect for values ​​- wrote PO leader Donald Tusk in an open letter.
READ MORE: RELATIONSHIP. It's already open war! Russian invasion of Ukraine. Fires are going on in the cities, attacks are launched from several directions
"

The strength of resistance to Kremlin policies lies in unity."

In an open letter published on Thursday by the PO on Twitter titled "On trial hours," the leader stressed that at a time when European security is at risk, Russia's war against Ukraine is underway, "we must deal with everyday conflicts and disputes."
The strength of resistance to Kremlin policies lies in the unity that the autocrats fear so much and want to destroy.
—He emphasized.
That's why I turn to my comrades, the rival political camps, to the rulers – in these days of trial, let's build a basic agreement on Poland's most important issues – effective defense and respect for the values ​​of blessing we become part of the West. I believe that despite the injustices that have accumulated in Poland, the seriousness of the situation requires action that goes beyond dividing lines. After all, the security of the homeland and Europe is at stake
—Write Tusk.
According to Tusk, this can be achieved "in three steps, three areas of activity strengthening Polish security and strengthening us as a member of Europe and, more broadly, the world family of free and democratic states."
Three points Tusk
First, he said, "all political disputes and obstacles in cooperation with our partners from NATO and the European Union must be removed as soon as possible."
During these days, Poland was unable to sustain a conflict that would weaken the unity of the West, and thus its defensive capabilities. Our opponent is an autocratic Russia, not a democratic West
—Tusk stress.
He pointed out that closing the dispute with the EU "is a necessary condition for Poland's credibility in the current European security crisis."
The rhetoric + Poland's two enemies + – Russia and the West, which so often appears in the statements of many politicians or the media who depend on them, actually supports Russian propaganda that seeks to separate our country from the democratic community
—Write Tusk.
Second, we must restore the rule of law in Poland. It is impossible to have a dispute with Europe over a fundamental issue of democracy – free trials. There are no free trials in Russia – this is one of the fundamental differences between countries that enjoy freedom and those that do not. Our place in the face of the war in Ukraine is on the side of freedom, not authoritarianism
—Write Tusk.
He stated that "improvement of the situation around the judiciary in Poland is a necessary condition for strengthening Poland in relation to our allies both in the European Union and in the United States, and conflicts in this regard weaken us".
That is why I express my readiness to assist those in power in finding a way out of this trap of the broken rule of law in Poland and in restoring the generally recognized rule of judicial administration.
—Write Tusk.
Third, he gave an example, the basic internal unity requires all political forces to work together in a law that strengthens our defense.
Therefore I propose the formation of the Extraordinary Committee for Defenders of the Fatherland in the Sejm. If we are to be prepared for difficult, turbulent times, then we must overcome them together and together. Not to point out errors, but to allow the proposed solution to be unanimously accepted by the entire Seym Republic of Poland. It will be a signal of strong unity and determination – with enemies and friends
—Write Tusk.
In addition, he added, "we must determine the necessary actions on the issue of trade relations with Russia through joint consultations." "Our credibility with Ukraine requires changes in this regard, for example mentioning Russian coal exports to Poland," Tusk said.
I am ready to cooperate with all political forces, including those that do not hide hostility towards me and my environment, in this case the most important thing, namely the security of the Republic of Indonesia. This does not eliminate our disputes, but suspends them in the name of the greatest common good – a free and democratic Poland, a staunch ally of our friends from NATO and the European Union.
— said the leader of the Civic Platform.
On Wednesday evening, Vladimir Putin announced in a televised address the launch of "special operations in the Donbas". According to information from the authorities and reports on social networks, Russian troops also began shelling Ukrainian cities from other directions. Explosions were also heard in the Ukrainian capital, Kiev.
Criminal Code/PAP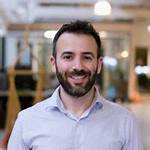 "Reader. Future teen idol. Falls down a lot. Amateur communicator. Incurable student."