This comment was written by a sports commentator for the Danish newspaper BT.
Dear Norway, Our beloved little brother – but sometimes a little annoying up north.
On Saturday you will meet up-and-coming world stars – so remember to enjoy yourself. Don't resist, and it will end quickly.
It's time for Holger Rune's revenge. Revenge against the brave man, who needed to bully a Danish teenager in the catacombs during Roland Garros two years ago.
It can be scary in Rome.
And now I have you here. Let's get one thing straight:
You have chess and biathlon. I thought we agreed on that? And then we're good at sports that involve balls.
The Italian Open is featured on Eurosport and Discovery+.

A sport that is actually loved all over the world, where geography doesn't dictate and you don't have a huge advantage because you live in a country of freezing snow.
Yes, fine – you've been borrowing women's handball for decades, but that too is coming to an end. Soon they would be beaten like Anja Andersen did Trine Haltvik and Kjersti Grini in the 90's.
You are a country of chess and biathlon. Make peace with that thought. Enjoy your oil millions, switch the springs to E4 and let us all play the sport that really matters.
And let's join in and perform like the vulgar goal monster types of Erling Haaland and Martin "Eriksen light" Ødegaard. And you can bring it here, Casper Ruud, all the way.
Come on! A "pretty boy" without charisma, who wears a headband even though his hair is short!?
Race: – Remove discrimination
Yes, maintained. He has done well over several seasons. But he is a passer in tennis history. Because it was inevitable – Holger Rune would become one of the greatest athletes in the Nordic region of all time.
Great game – and cheers for Magnus Carlsen, who will soon meet an 85-year-old Russian in what we in Denmark call a summerhouse activity.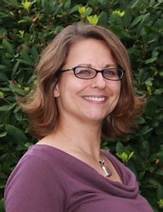 "Infuriatingly humble coffee guru. Travel practitioner. Freelance zombie fanatic. Certified problem solver. Food scholar. Student."