24-year-old Elise Joa moved in August to the small town of Charlottesville in Virginia, USA. There he studied the master's program Global Strategic Management and Global Trade.
Last week, however, he ended up in a very dramatic situation, when reports of shootings around the school came in.
"Run, hide, fight"
– We didn't really think about it, really. Such messages come from time to time and are usually followed up minutes later with the situation clearing up, said Joa, who also spoke to local newspapers. The messenger.
But this time there was never a permission notification.
"Shelter in place," read the next message.
The message of the message is that you must stay safe indoors.
Moments later, a third message arrived:
"ACTIVE ATTACKER, firearm reported in Culbreth Road area. RUN, HIDE, FIGHT", which in Norwegian means active shooter has been reported in the area.
It was then that Joa realized the seriousness, he said.
Culbreth Road is only a four-minute walk from the boarding school where Joa lives, which she was also staying at when the message came.
surprised
– It's disgusting because it's so close. We locked the door, pulled down the curtains and turned off the lights, said Joa.
For 13 hours, he and his roommates hid, not knowing much about what was going on outside.
– That's no fun. I didn't sleep at all and was in a bit of shock. I started shaking a lot, so much so that I was stiff the next day.
At a press conference the following day, it was announced that the shooter had been arrested.
However, three players on the school's soccer team lost their lives, and two others were injured. The motive for the attack is currently unknown. according to CNN.
The person arrested was a former soccer player at the school. He is now in police custody, charged with murder.
Joa said she didn't fully understand what happened until she fell asleep the next day.
– The first days were quite strange. It's much better now, but of course it's still very sad, he said.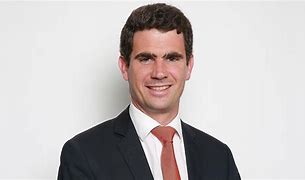 "Music maven. Evil pop culture lover. Unapologetic creator. Friend of animals everywhere."