Not only on Earth Day, shopping centers can make many changes for the better. This year at Westfield Chodov, they decided to celebrate sustainability and good deeds for most of May, in a fun and inspiring way. On May 12, they will officially kick off the Good Festival, where visitors will be able to try it "in their own skin" for three weeks and maybe even adopt practical, more sustainable customs inspired by VIPs like Jitka Nováčková or Kamila Vodochodská. The festival will then open in a spectacular fashion with a British STOMP dance performance, on May 13.
The Good Festival is a total of three weeks (every Thursday to Sunday) full of workshops, inspiring talks and interesting projects in which visitors can get involved. Whether they're going for an exchange, recycling at one of the workshops, browsing thrift markets and stalls with sustainable goods, listening to an entertaining talk, or simply curious to see what's coming up at Westfield Chodov. Good Festival will offer something for everyone and will focus on topics such as slow fashion, care for clothes, food waste, composting and urban farming, but also on common consumables.
Good Festival is a place where visitors can meet people trying to change the world for the better. From representatives of non-profit organizations such as Kokoza, Reformát, Zero wasters or Zachraň jídlo, to inspirational figures who are not indifferent to sustainability, such as model Jitka Nováčková, who "does not like to waste food", designer and slow-witted fashion therapist Kamila Vodochodská or even actress Simona Babčáková. Everyone will share tips and tricks for living and living more sustainably in the form of entertaining interviews and practical demonstrations.
"We are proud to start an event that is a catalyst for positive change and has the potential to inspire our customers to build new practical habits, all in a fun way. We want to show that every small step counts and if we support and inspire one another, the planet can be a little greener again," added Kateřina Kleslová, marketing manager for Westfield Chodov
This year's pilot year of the Westfield Good Festival will take place simultaneously at the Westfield brand's other 22 centers of excellence and will return annually in the spring. It will always incorporate an entertaining experience for visitors, discussions with experts and other activities in the field of sustainable consumption.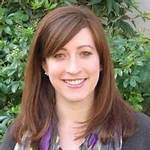 "Unapologetic social media guru. General reader. Incurable pop culture specialist."