There are some who can't wait to find out what happens to ownership at Chelsea, after the club's bid submission deadline expired last Friday.
One of the most talked about lately is Tom Ricketts from America and his family. They are one of the favorites to take over the club.
However, a violent drama unfolds around the Ricketts family's offer, which is still awaiting a response from decision makers at Raine Group.
No home run
In a lengthy letter, Brian Wolff, manager of the Chelsea support club in Chicago, argued that the Ricketts family should be kept away from the club.
The Ricketts family also owns the Chicago Cubs baseball team, and among other things a lack of support for the team that Wolff fears could spread if the Ricketts became Chelsea owners.
– Their ownership of the Chicago Cubs, and development of Wrigley Field (Cubs home, editor's note) casts great doubt on whether they will build on the club's success, writes Wolff.
In an interview with Sky Sports, Wolff outlined some of his thoughts on why the Ricketts family should be kept away:
– Since winning the World Series in 2016, the Cubs have been increasing ticket prices every year. They have released star players and cut salary budgets. They performed worse, said Wolff.
The Chicago Cubs haven't appeared in a World Series (baseball's grand finale, editor's note) since they won in 2016. They played in the semifinals the following year, and since then they smoked early in the playoffs, or didn't qualify.
After all, it wasn't the Ricketts' Chicago Cubs operation that seemed to be the place to be, but their attitude, Wolff said.
Greg Hands, who is the local MP for Chelsea and Fulham in London, confirmed that he had spoken to Tom Rickettswho is the man who controls the orders to his family.
In his opinion, the conversation should have been "useful", and Hands believes it is clear that Ricketts "understands the community", "can manage a historically important stadium" and "has brought success to the Cubs".
This is an opinion that all proponents don't seem to share.
Controversial email
A large number of Chelsea fans have started a campaign against the Ricketts family with the hashtag #NoToRicketts on social media. This comes from, among other things, several emails that surfaced in 2019, from the head of the family, Joe Ricketts.
– Christians and Jews can respect each other, to create a civilized society. As you know, Islam cannot. Therefore, we cannot allow Islam to become a large part of our society, said Joe Ricketts in an email in 2012.
Sports illustration also mentions email:
– Muslims are naturally my enemies through their prejudice against non-Muslims, there should be, among other things.
The same publication also reported in 2016 that the Ricketts family contributed large sums of money to Donald Trump's election campaign, when he was appointed President of the United States.
The Ricketts quickly denied that they had any prejudice against people of different faiths or beliefs.
– Our family strongly rejects hate in any form. Racism and Islamophobia have no place at all in our society. We have developed deep and lasting relationships with the Muslim community in Chicago, as well as communities from all backgrounds, Ricketts wrote in a statement.
A statement from Chelsea bidders, the Ricketts family, against racism following leaked emails in 2019 from Joe Ricketts calling Muslims "enemies" – sparking criticism of any role at the club.

His son, Tom, is said to be leading Chelsea's bid. pic.twitter.com/IStlGvEwkl

– Rob Harris (@RobHarris) March 23, 2022
Ricketts appealed to Chelsea fans this way in his statement:
– Respect for diversity and inclusion is at the core of our family values. If we win our bid for Chelsea, we will commit to the club, and to the supporters, that we will actively emphasize these values.
Furthermore, it also has Sky Sports received confirmation that the Ricketts wanted to fly to London to strengthen their bid, in the hope that they would take over the club after Roman Abramovich.
The Ricketts family offer is considered one of the most financially strong. They have Ken Griffin, who manages the Citadel hedge fund, on the team. He alone should be good for $ 39 billion.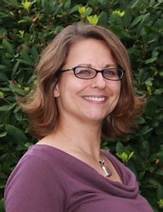 "Infuriatingly humble coffee guru. Travel practitioner. Freelance zombie fanatic. Certified problem solver. Food scholar. Student."