More than PLN 400,000 in government money will be donated to Borowy Młyn for the renovation of the historic Church of the Holy Spirit.
The Bytów region will receive more than PLN 10 million under the Government's Program for the Reconstruction of Monuments. This is a fund to support historic buildings that serve a social purpose in the region.
Today, historic buildings throughout Poland house kindergartens, schools, community centers and offices. There are many such places in our area. They deserve treatment and to give them a new life. Thanks to this program, as many as 23 facilities will be renovated. This is good news for the monument's users.
– Concern for traditional and cultural objects has repeatedly been manifested in government policies on Law and Justice. It is about caring for cultural heritage, preserving our identity and building a national community. Every time I visit the region, you tell me about the need to renovate many buildings. That is why I am very happy that many facilities in the Bytów region received funding from this program, said Piotr Müller, MP.
PLN 400,000 will be distributed to Lipnica commune for the renovation of the church in Borowy Młyn.
– We recently celebrated the centenary of this church – said Andrzej Lemańczyk, mayor of Lipnica. – This is a church built during the First World War. Try to imagine a story where men fight and women carry materials to build a temple. The church needs support and renovation. The parish could not afford the renovations, and a subsidy of more than PLN 400,000 would allow repainting, renovation of the exterior plaster, and renovation of the tower. Work will start next year.
This is happening in Poland and all over the world – read on i.pl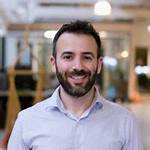 "Reader. Future teen idol. Falls down a lot. Amateur communicator. Incurable student."