Just like on the first day, the climate summit in Warsaw will start with an international panel. This time, experts from across Europe will be weighing whether the war in Ukraine will speed up the process of decarbonization, or maybe, on the contrary, we will deviate from our goal of achieving climate neutrality.
See also: TOGETAIR climate summit 2023 – Economics Studio
During the second day of the event, experts will also talk about, among other things: about doing business in harmony with nature, the energy independence of citizens and entrepreneurs, and whether the circular economy still has a chance of success in Poland. There will also be a discussion on the smog problem in Polish cities, as well as on the proper modernization of buildings.
See also: TOGETAIR Climate Summit 2023 – Studio Energia
The TOGETAIR climate summit is a platform for understanding, exchanging ideas and cooperation for environmental protection, achieving zero emissions and supporting Poland's ambitious and economically rational climate policy goals. During various debates and roundtables, views were exchanged between world representatives, businesses, universities, NGOs, experts as well as all interested parties who had registered for the event.
See also: TOGETAIR Climate Summit 2023 – Studio Środowisko

The 2023 TOGETAIR International Climate Summit took place in the University of Warsaw Library room. The live debate can be followed on the Wirtualna Polska website. The live broadcast starts today (April 21) at 9.
The agenda for the second day can be seen on the website TOGERTAIR.
The summit was organized by the Clean Air Foundation and the Positive Ideas Foundation.

Paid cooperation with TOGETAIR 2023.
Rate the quality of our articles:
Your feedback helps us create better content.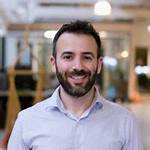 "Reader. Future teen idol. Falls down a lot. Amateur communicator. Incurable student."