For some reason, there was chaos around the competition for the world's best biathlete on Saturday. On the eve of the race, Norwegian sports manager Per Arne Botnan announced to NRK that countries participating in the team manager meeting were informed that action could be taken.
Ahead of the escape, armed police were observed in the vicinity of the escapee, state channel reported.
Climate activists have staged several protests during recent cross-country competitions. Whether it was during the opening of the national cross-country in Beitostølen or during the World Cup race in Lillehammer two weeks ago, the police had to act.
Action scare aside, the extremely hard and slippery track in Annecy posed major problems for organizers on Saturday. The condition is described by some as dangerous.
– Cold. It's really hard. The most important thing is the safety of the athletes. Now skiing is very dangerous, said Norway's head of lubrication Tobias Dahl Fenre before starting.
– It's hard to master skiing and on ice turns you just slide sideways. More people are doing it and at high speeds on good skis etc., they can go right off the track. If you hit it hard here, your bones will break. It was unwise, he added.
The start was delayed by a quarter of an hour. Time is used to salt the slopes to improve conditions.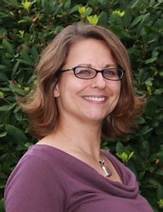 "Infuriatingly humble coffee guru. Travel practitioner. Freelance zombie fanatic. Certified problem solver. Food scholar. Student."