Renowned conductor Daniel Barenboim has canceled a European tour with the West-East Divan Orchestra due to health issues. With him, he also rehearsed the symphonic poem Má vlast by Bedřich Smetana, which will be performed on 12 and 13 May at the opening of the Prague Spring festival.
Barenboim will be succeeded by his former assistant, 29-year-old German Thomas Guggeis. He is currently conducting at the Berlin State Opera, in the 2023/2024 season he will be music director of the Frankfurt Opera for five years.
Barenboim, 79, has been having heart problems for the past few weeks. The doctor advised him to take it easy for the next few weeks. "I'm sorry to be pulling out of this tour," he said, adding that he now had to take care of his health.
The conductor with the West-East Divan Orchestra performed Smetana's My Homeland, which they also own Prague Spring play in Milan or Paris.
"It is very significant and symbolic that our orchestra, which still does not have its own homeland, will play this song in Prague," said Barenboim some time ago.
The West-East Divan Orchestra was founded by Barenboim and American-Palestinian literary scholar Edward Said in 1999. The aim of the ensemble is to bring Israeli and Palestinian youth together. The orchestra also includes musicians from other countries in the Middle East.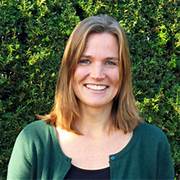 "Certified bacon geek. Evil social media fanatic. Music practitioner. Communicator."