The press conference summarizing the meeting of the leaders of the Weimar Triangle countries was opened by German Chancellor Olaf Scholz. "Recently, we have all done what we can to allow Ukraine to defend itself. At the same time, we learn how much cooperation means in NATO. It is also about not accepting violations of international law in the form of border shifts. The Weimar Triangle has a rich tradition, it works well. I look forward to our cooperation," said the German politician briefly.
Andrzej Duda on cooperation in the Weimar Triangle
Polish President Andrzej Duda has more to say. – Thank you for this meeting. The last time we met in this formula was on February 8, 2022, right before the start of Russia's invasion of Ukraine. On February 24, the world changed. The perception of security structures in our part of the world has changed. We haven't seen war like this since World War II. The dream that you can manage relations with Russia, which wants to rule over other countries, has collapsed like a house of cards. It is clearly impossible to cooperate economically with Russia like that, he warned.
– We don't accept it, that's why we are together, and NATO and the EU have shown unity, which is very important for me as a neighbor of Ukraine. We support Ukraine with all our might, I want to thank those who implemented this support, joined the coalition for the transfer of modern tanks there – said Andrzej Duda.
Polish President: Without our support, Ukraine will fall
– Without our support, Ukraine will not defend itself, will fall, will be conquered by Russia, will be defeated and there will be no peace in the world, because I believe that Russia will not stop at Ukraine. There is no other way out, we must support Ukraine with all our might, he added. "We need more support from the West, even more tightening of relations," he stressed.
February 24 clearly showed that only close cooperation between Europe and the US can guarantee Europe's security. This cooperation is very necessary, needed and I am glad that we are implementing it so decisively, continued the Polish president. – In a few days we will host Joe Biden in Poland, which is a testament to even closer cooperation – he said.
– I am very happy with this meeting, thank you for that. This is an important moment that we are here together, demonstrating the unity within NATO. Thanks to our support, Ukraine must win, peace and compliance with international law must return, and Russia must be removed from the territories it occupies in Ukraine, he concluded.
Macron is grateful for the Weimar Triangle
The last speaker was French President Emmanuel Macron. "I'm glad we met in this group. We worked today as we have done from the start. – We have shown all of us in Europe that we are very effective in this area.
It is important for us to discuss how we will do this in the future.
The French politician emphasized that Europe reacted favorably to the "Ukrainian crisis". "We have imposed sanctions, we have reacted quickly, we coordinated and we agreed," he said. He also reminded of the need to prosecute Russia's war crimes in Ukraine.
– Weimar's format and discussions in this group are very important, so thank you very much for the fact that we were able to meet at this Munich conference – added Macron at the end.
War report in Ukraine
Open a report
Also read:
Andrzej Duda meets King Charles III. A photo has been publishedAlso read:
Putin met with Lukashenko. "Belarus fully respects its commitments"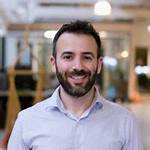 "Reader. Future teen idol. Falls down a lot. Amateur communicator. Incurable student."