It reports Sky Sports and Time.
– The club would like to see a change in Ronaldo's attitude, or they may have to consider terminating his contract, writes Sky Sports.
The famous The Times came up with the following message:
– Erik ten Hag's coaching staff, and the players in the Manchester United squad, are becoming increasingly frustrated with Cristiano Ronaldo's behavior as his future threatens to bring the club down further, the paper said.
After Dagbladet made the case public, Sky Sports have deleted Ronaldo's messages on Twitter and their website.
The season has started in the worst possible way for Manchester United and Ronaldo. In the first half there was a home defeat against Brighton, while on Saturday night there was a humiliating 4-0 defeat against Brentford.
After the match against Brentford, Samuel Luckhurst, chief writer of local newspaper Manchester Evening News, pointed out that Cristiano Ronaldo was ungrateful to the fans after the defeat in London.
– Steve McLaren (United assistant manager) suggested Ronaldo to go to the fans, but Ronaldo was not interested. He exchanged a few words with her and headed for the tunnel, Luckhurst wrote on Twitter.
Another video clip with Ronaldo and ten Hag in focus is also attracting attention on social media.
A video taken by United correspondent James Robson at Goal shows Ronaldo walking off the pitch after the game, stretching straight past the expressionless Ten Hag staring straight ahead just a meter from Ronaldo. There and then it can seem like a cold relationship.
– Ronaldo is not happy and doesn't want to take the Ten Hag, says James Robson.
Several United bloggers pointed to pictures of Brentford – and referred to an angry Ronaldo walking off the pitch after the final whistle.
– Ronaldo exchanged handshakes with Mitchell van der Gaag (assistant manager) and Steve McClaren (assistant coach), but ignored Erik ten Hag, who failed to glance at Ronaldo, he said in a statement. Stretty News.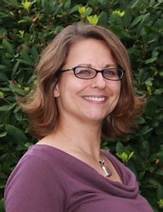 "Infuriatingly humble coffee guru. Travel practitioner. Freelance zombie fanatic. Certified problem solver. Food scholar. Student."