The war in Ukraine is reflected in our region on television programs. In addition to being constantly informed about the course of the conflict, for example, Czech Television requested program changes, and classic war documents from the Second World War disappeared from broadcast in a timely manner. Instead, he wanted to offer viewers a documentary about Ukrainian President Volodymyr Zelensky, an eight-part Ukrainian drama and other similar thematic programs. TV Nova again extends the main news program by one hour. He doesn't want to change the program yet, but doesn't rule out the possibility in the future.
In recent weeks, the Ukrainian conflict has filled all Czech television news programs and has not avoided sports news either. Apart from news, he also interfered in other broadcasts. And she doesn't shy away from children's shows, either.
"We have included various documentaries in the broadcast. They will offer, for example, insight into Russian society before the invasion of Ukraine, the pre-war conflict zone of Ukraine, we will also offer viewers a portrait of President Zelensk, a film about the origins of Russian television. Dožď, or eight-part Ukrainian drama Mute from the war zone near the Donbas," Karolína Blinková, spokeswoman for the Czech Republic, told the daily Echo24.
"Instead, we limit the broadcasting of war documents. We have a selection of programs dedicated to war conflicts on iVysila, as well as on the T edu website and on the Déčka website we help the youngest viewers to understand the current situation," he added.
Due to the war, Nova TV decided to extend the evening news to a full hour a few weeks ago. The next program does not start until 20.40. According to program director Silvia Majeská, the war has not interfered much with subsequent broadcast programmes, although this is also not ruled out in the future.
"Right at the start of the conflict we were broadcasting a charity concert organized by Czech Television for People in Need, we wanted to increase the reach of this charity as much as possible. Despite the significant changes due to extended reporting and overwhelming input, we did not have to interfere in our current program plans. Since late February until now, we have not had any content scheduled to be broadcast that seems inappropriate in relation to the war in Ukraine. We are continuously evaluating the situation and if a similar situation occurs, we will make program changes," said the program director. Nova TV.
Television is not the only cultural institution to change the agenda due to conflict in Eastern Europe. The National Theatre, for example, recently took a controversial step and will not be showing the planned opera Slippers by Pyotr Ilyich Tchaikovsky, allegedly praising Russian imperialism. The theater's director, Jan Burian, told Czech Radio it was the director and screenwriter's decision.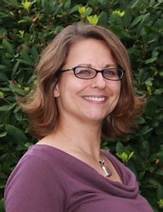 "Infuriatingly humble coffee guru. Travel practitioner. Freelance zombie fanatic. Certified problem solver. Food scholar. Student."