Customers at several Norwegian banks were in for a surprise when they checked the bank online late Tuesday.
More customers in Norwegian banks hit by a double pull from their bank account.
The error that affected bank customers Tuesday night came from Tietoevry. They operate the banking system for a large number of banks in Norway. According to their press contact Geir Remman, the matter must now be resolved.
One of those who caught a surprise when he checked his bank account on Tuesday night was Jan Eliassen from Bergen. He is a Handelsbanken customer.
– Before I had dinner, I had a balance of several thousand kroner. After the meal, only a few hundred Norwegian kroner remained. At first I thought "what the heck is going on here"? he told VG.
Clear account
At 10 p.m., he found in his online bank that some of the purchases he made on April 5th had been doubled. So he called Handelsbanken, where he had to stand in line for a while.
– Maybe because there are several customers who experienced the same thing. When they answered I asked if this was a test to see if the customer was aware, and if they were working really well.
– The woman who answered in the end was very nice, and said they would sort it out quickly. This morning the money was back in the account, he said.
Handelsbanken said they had been informed by service provider Tietoevry that some of their customers were also affected.
– We have known that this has happened to some of our customers, but the problem has been resolved and the error will be fixed soon, communications director Lars Sæthre told VG on Wednesday morning.
Hit some banks
On Tuesday evening, VG wrote that the issue also affects customers at Sparebank 1.
"Indeed, there are several customers who experience multiple transactions," said Tone Mesna, communication manager at Sparebank 1 Utvikling.
He said that several customers were pulled over for transactions on Easter, and again on Tuesday for the same transactions.
– As far as I know, this applies to purchases and amounts withdrawn from the account.
Several customers at DNB were also affected. Communications adviser Terje-André Kvinlaug stated that there had been a problem with Vipps for a short time on Tuesday evening.
– We experienced some minor lapses in the instant payment system between 8:30pm and 8:50pm on a Tuesday night. There should be no problem now, he wrote.
Endre Jo Reite, press contact at Bank BN said that they have also received inquiries from their customers.
– Throughout the afternoon and evening yesterday, we have received several small messages from customers who have had an error with us. We are now working to double-check that the error has been fixed for everyone, he said.
Communications director Christian Steffensen at Nordea said they were not aware that their customers had the same problem.
Problem with service provider
On Wednesday evening, Tietoevry's press contact, Geir Remman, told VG that the incident was caused by a technical glitch regarding selecting a Visa transaction that the company was supposed to process on behalf of a group of Norwegian banks.
– The error with the double transaction will be corrected during the night and the account should show the correct balance by Wednesday morning, he said and apologized for the error caused by the bank and their customers, he told VG.
Wednesday morning, he stated the double transaction was fixed.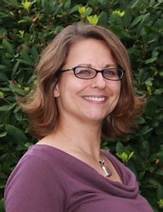 "Infuriatingly humble coffee guru. Travel practitioner. Freelance zombie fanatic. Certified problem solver. Food scholar. Student."