Shooting vest, jersey and hat. Proceeds from the auction of goods signed by Czech athletes will be used to help Ukrainian children. World hockey champion Petr Hubáček, football player Brno Zbrojovka or biathlete Gabriela Koukalová took part in the charity auction.
The holding of the auction, which began on Friday, April 1, was conducted by a Brno . sports fan Josef Mach. Auctioneers managed to collect valuable sporting goods with the signatures of their famous owners. Electronic auctions, the proceeds of which will help children from war-torn Ukraine, offer unique opportunities from a wide range of sports.
A treasure awaiting its new owner is, for example, a team jersey signed by Tour de France final stage winner Ján Svorada, or Olympic rifleman Jiří Lipták and David Kostelecký's vest and hat. "The subject of the charity e-auction will also be a shirt signed by a football player from Zbrojovka Brno and SK Líšeň, a national league sensation or a birthday shirt for former national team and current coach Petr Rada for the fourth league game he has coached," said Mach.
Tennis fans will be delighted with the racket signed by Czech tennis coach David Kotyza. Winter sports are represented by the starting numbers from the World Cup in Nové město na Morav with the signatures of biathlon representatives, including Gabriela Koukalová, Ondřej Moravec and Michal Krčmář. The national team jersey was also added by world hockey champion Petr Hubáček.
Chance to throw auction and try to get valuable unique items to keep them interested on Wednesday, April 13th.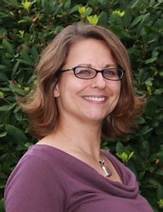 "Infuriatingly humble coffee guru. Travel practitioner. Freelance zombie fanatic. Certified problem solver. Food scholar. Student."