Update: 11.04.2022 15:19
Released: 11.04.2022, 15:19
Teplice – Czech football players are awaiting the key World Cup qualifying match on Tuesday. Guardian coach Karel Rada will welcome the island to Teplice in their fifth group game and if they are to maintain a real chance of progressing, opponents will have to pay for a 0:4 loss on October off and win.
After half of the eight games in the group, the Czechs are in third place in the five-member table. They are seven points off second Iceland, but have the game postponed with Belarus for good. The group is led by the Netherlands with a nine-point advantage over the Czech team.
The nine qualifying group winners will advance directly from Europe to the World Championships, which will be co-hosted by Australia and New Zealand in 2023, and the team from second place will receive the draw. The Czechs are battling for their inaugural participation in a major tournament.
"Key qualifying match. If we manage this game, we will score points. Since we lost in Iceland, we clearly needed and had to win. Then we managed the last three games, in which Belarus and Cyprus waited for us twice. If we manage this, it will be good and we have a big chance to win second place and thus play," he concluded. net FACR Radu.
The two teams competed in the last world qualifiers and both matches ended 1:1. In February, Iceland beat the Czech team 2:1 in a preparatory match in the USA. "The opponent can always be surprised. Of course we have read each other, we know what to expect from Iceland. We know their strengths, we are of course looking for the weaknesses of each team. It will depend on individual and team performance," said Radha.
Due to injury, he cannot count on four-time Czech footballer this year Kateřina Svitková. "Katka is an important member of our team. He is an extraordinary player who of course will be missing, but there is nothing he can do about it. His health does not allow him to do so, so we have to do without him," Rada said.
The match will kick off on Tuesday in Teplice at 17:30.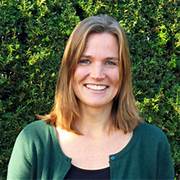 "Certified bacon geek. Evil social media fanatic. Music practitioner. Communicator."