Ukrainian artillery explained to Associated Press reporters how they were trying to get to the front during the ongoing counterattack. They fired grenades at Russian targets from their hiding places – they wanted to attack, say, their mechanized troops or their fuel depots. "Our job is to outsmart Russia. It's about how quietly we operate with the units," the brigade commander said in the report.
"Russia is waiting for a counterattack elsewhere. We have to outmaneuver them." The colonel describes Ukrainian tactics | Video: Associated Press
The American agency managed to film in the secret operational center of the 30th mechanized brigade of the Ukrainian Armed Forces. "There is no secret here. They are watching us with Orlan-10 and ZALA (drones)," the brigade commander, Colonel Volodymyr Silenko, told reporters. His men mainly try to deceive their enemies – for example, by changing call signs or setting up fake positions.
"This time we are working where infantry arrives in a truck. (Russia) is deploying assault groups to attack our positions," said the shooter, nicknamed Ticho. "We were waiting for them to come out. We were aiming at this position. We were waiting. As soon as they got out of the truck, we attacked. Before they had time to disperse," added the soldier who fired with his comrades. under camouflage mesh, metal beams and leaves.
According to them, the artillery brigade was working non-stop. "Every day we fire at least 20 to 30 shells. We don't stay in one place," one soldier nicknamed Urgen explained the strategy.
"(The results) show and tell us. It is very satisfying to see the Russians die," he added.
Commander Silenko, who determines the tactics of warfare of his unit, receives reports from the front from ground and drone reconnaissance units. According to his information, the Russian army was now concentrating its forces around Bakhmut. "Apparently they are expecting a serious counteroffensive in that direction and they are not too concerned about the south. This means they think differently from us from a strategic point of view," said the colonel.
However, according to President Volodymyr Zelensky's statement on Wednesday, Ukraine's progress on the battlefield has been slower than expected. Mined areas also slow it down, he said in an interview with the BBC station. "Some people thought it was a Hollywood movie and expected immediate results. But it wasn't like that," said Zelenskyy. "Human life is at stake," he said.
Ukrainian officials said this week that Kiev had captured eight villages in southern Ukraine's Zaporozhye and eastern Donetsk region since launching its long-awaited counteroffensive earlier this month. To the south, Ukrainian forces advanced up to seven kilometers in places, liberating 113 square kilometers, including eight villages, according to Kyiv.
Russia will not like to see this. Ukrainians take their tanks and attack their trenches (21/6/2023)
Ukrainian soldiers seize a Russian tank, which is now being used in combat near Bakhmut Video: Free Radio Europe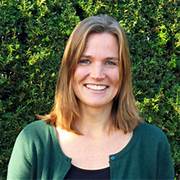 "Certified bacon geek. Evil social media fanatic. Music practitioner. Communicator."