The Football Association has been informed that there was a demonstration at the Norwegian embassy in Tbilisi on Tuesday, but there has been no indication that a protest is planned in Batumi.
Norway plays EC qualifier against Georgia at Batumi Arena tonight.
The backdrop to the demonstration was Høyre's presentation of the Sjur Lindebrække prize to imprisoned former Georgian president Mikheil Saakashvili. The country's Prime Minister Irakli Garibashvili strongly opposed the award on Monday and said it was like giving Anders Behring Breivik a human rights award.
There were about 50 protesters outside the embassy in Tbilisi, but there was no information that there were any plans regarding a football match in Batumi.
– Even though we are far from the country and politics, we have the Norwegian flag as our logo and represent Norway, so security issues are also part of what we have to deal with, president of football Lise Klaveness told NTB.
He was briefed on the demonstrations during a visit to Dinamo Batumi facilities to meet players from Georgia's two women's teams.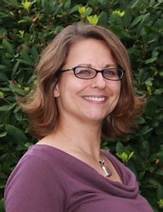 "Infuriatingly humble coffee guru. Travel practitioner. Freelance zombie fanatic. Certified problem solver. Food scholar. Student."