After American skier Mikaela Shiffrin failed in her favorite discipline at this week's Beijing Olympics, she appeared to have recovered on Friday. She ranks ninth in the women's super-G. He smiled as he drove to the finish line. He was panting, but he looked relieved.
"I just went skiing and it's a relief that I'm here at the finish line now. It's been great," he said of his performance.
The Beijing Olympics marked Shiffrin's chance to become the first alpine skier in the United States to win three Olympic gold medals. It was the hope that put him under great pressure.
Earlier this week, Shiffrin ran the first giant slalom qualifying race for 11 seconds, then slipped and crashed. Two days later, in the women's slalom qualifying race, she lasted only five seconds on the track. After qualifying for the slalom, Shiffrin sat on the edge of the slope for a few minutes with his head in his lap, looking depressed.
"I've been very disappointed in the past week. There's a lot of emotion in it. It's not easy to reset," said Shiffrin after the women's super-G.
Before her third Olympics, she had to face a number of personal obstacles. In 2020, his father died unexpectedly. After his death, he allegedly thought about ending his career prematurely. However, Shiffrin admitted to getting a lot of support from athletes and other fans.
This allowed him to return to the slopes, which might be the best solution. "I can't express how grateful I am to have the opportunity to refocus on a new race, a sport I love so much. Keep going," he wrote on Twitter.
Well, I got a lot of support over the last 48 hours and I have to thank everyone for that.
Today is Super G, and Super G is fun. I cannot express how grateful I am to have the opportunity to refocus on a new race, in a sport that I love so much. Proceed.

– Mikaela Shiffrin (@MikaelaShiffrin) February 10, 2022
Criticism of NBC US coverage
When Mikaela Shiffrin left the track and another gold medal was expected to escape her, as soon as she started, there was a lot of criticism.
"One of the biggest shocks in Olympic alpine skiing history," said NBC commentator Dan Hicks. "Almost a rookie mistake," added NBC analyst Ted Ligety, a two-time gold medalist, in the same segment.
Shiffrin's NBC camera took more than 20 minutes as he sat on the track after the race. Television also aired a crude conversation in which the skier held back tears and said he was questioning everything he had done in the last 15 years.
"I questioned everything I thought I knew about my skiing, slalom and racing mentality. And I felt really bad. There was a lot more going on today than just my little situation, but I feel really bad because I came out like this." said Shiffrin in an interview with NBC.
I questioned everything I thought I knew about my skiing, slalom and racing mentality. And I feel really bad, there's a lot more going on today than just my little situation, but I feel really bad that I came out like this.
Shiffrin says he can handle pressure and has reason to be optimistic. After the slalom, he even thanked the reporters for their words of encouragement. However, at the same time, she struggles with how and why her performance is disappointing. "I'll try resetting again. 'But I don't know how to do it any better either, because 'I can't do it.' I've never been in a position like that before and I didn't know how to deal with it," he said.
"My whole intention, which has been built on since this summer, is to run these races aggressively. That's what I'm trying to do. The problem is that you have to finish races, and that's probably my main problem at the moment, and it's never happened in my career. ' said Shiffrin.
"I feel like there's a lot to analyze, but my goal was to push the saw and maybe I'm exaggerating a bit. Maybe it's due to pressure, maybe it's better to ask a psychologist, or everyone will have an opinion on that. Honestly I'm embarrassed, so it's hard to really know exactly what went wrong," the American added.
After airing the emotional conversation, much criticism came to American television and its coverage of the contestants' plight.
Shiffrin's friend, as well as successful skier Alexander Aamodt Kilde, have said in the past that the pressure on athletes is enormous. He also called for the support of "normal people like Shiffrin."
Olympic skier Lindsey Vonn also added support and said to Shiffrin on Twitter: "It doesn't hurt his rich career and what he can achieve and what he will achieve. Heads up."
"We didn't do anything wrong," NBC said
However, NBC television criticized the criticism. NBC has just done its job, said Molly Solomon, executive producer for the Olympics. "As broadcasters of the Olympics, we have an obligation to cover this moment right now," Solomon said in an interview with the AP on Wednesday night.
"There are no scenarios when someone leaves the track or someone falls in skating. We track real people with real emotions in real time. We do everything we have," said Solomon.
"Women's sport should be analyzed from the same perspective as men's. The most famous skier in the world has yet to complete the two disciplines in which she is the best. That's why we showed her sitting on a hill. We want and will analyze what went wrong," she said. .
"He is one of the best alpine skiers of all time. He is 26 years old and very successful. So, of course he's going to be one of the main Olympic characters for all of us," Solomon added.
Mental health to success
For the second time in a row, the emotional health of athletes was discussed at the Olympics. The experiences of gymnast Simone Biles and tennis player Naomi Osaka are still etched in her memory.
Sports psychologist Gene Moyle agrees that if an athlete fails, it can make it more difficult to get back on his feet. "The hope of success can come from people in the country you represent or from people around you. They all want the athletes to perform well," he said.
"It was just our concern at the time. There was a feeling that an athlete doesn't want to let people down. And sometimes you have to work with athletes to get rid of this external pressure," added Moyle, who has worked with the Winter Olympics for a long time.
Shiffrin's troubles reminded many of the problems of gymnast Simone Biles at last year's Olympics in Tokyo. Biles, who is facing immense personal problems and pressure, shocked the world after resigning from several disciplines on the grounds that he had to focus on his mental health.
Biles also supported Shiffrin on Wednesday, sharing the emoticon with a heart on Twitter. He also added a comment from writer Charlotte Clymer, who said that "blaming people just because they failed at the Olympics seems like the opposite of why we hold the Olympics at all."
The mental health debate also accompanies last year's Olympics
Japanese tennis player Naomi Osaka is also struggling with the mental effects of immense public pressure on sports performances. Prior to the Summer Olympics in Tokyo, he withdrew from other major tournaments to avoid the media, which he said affected his well-being.
During last year's Olympics, she ended up losing in two sets in the last 16 to Markéta Vondroušová, who is way below her in the world rankings.
The 23-year-old became the first Asian number one in the world and won four grand slam titles. Part of the world, after admitting that she was being treated for depression and anxiety, praised her for being open and comfortable. The second part, on the other hand, criticized him for his weakness, the sporting world and organizers criticized the player for his little contact with the media.
Another athlete who spoke openly about his psychological problems in Tokyo last year was American bowler Raven Saunders. After winning the silver medal, he crossed his arms over his head to symbolize "the crossroads of the oppressed." The 25-year-old athlete admits to battling depression. But he also tries to fight for the rights of the LGB+ community of which he is a part.
Their quality on social networks, where they are often the target of criticism and insults by users, certainly does not contribute to the quality of mental health. Expletives and attacks on social networks were discussed, for example, during last year's 2020 European Football Championship, when their target was rising England star Bukayo Saka, who did not convert a penalty in the final.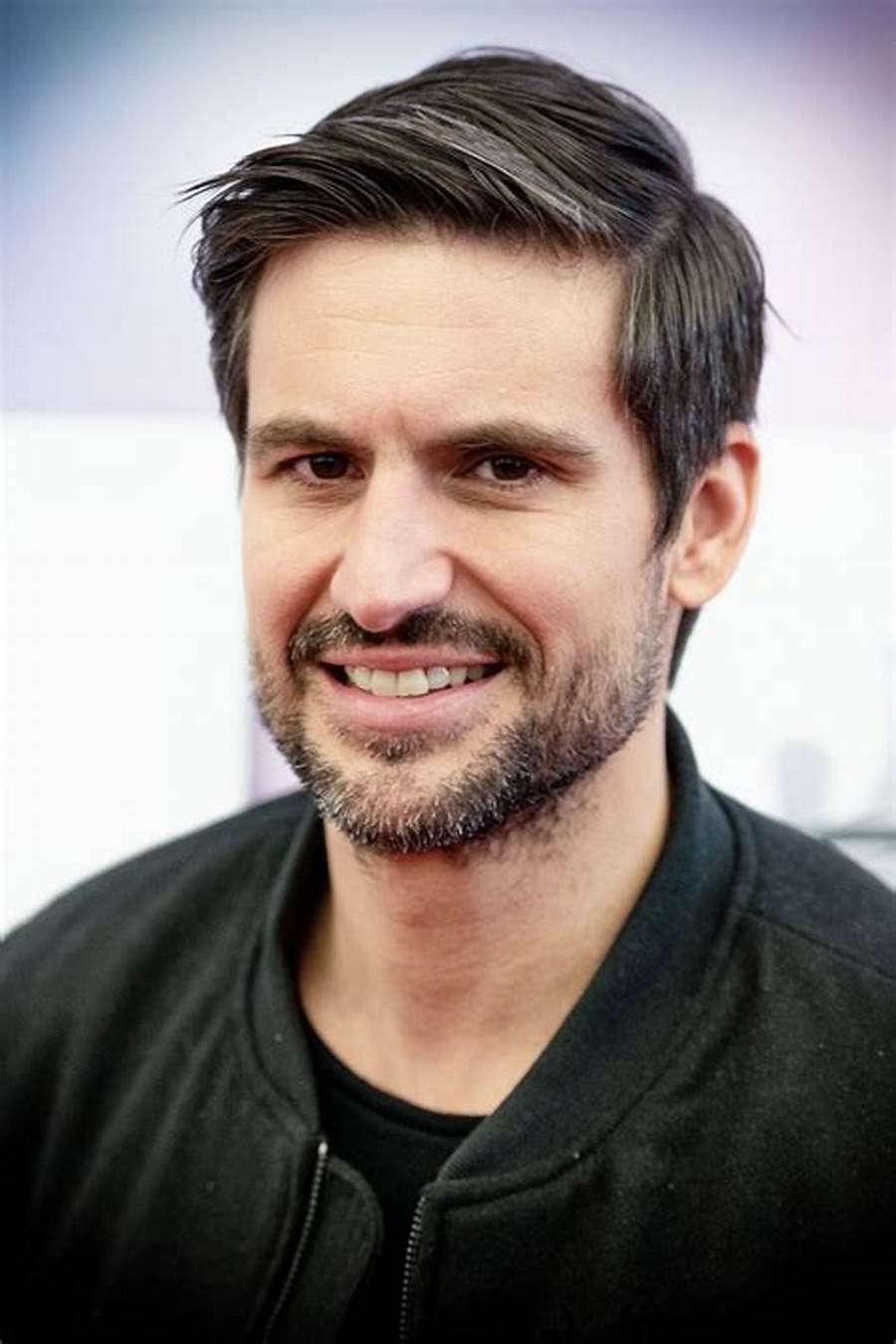 "Hardcore zombie fan. Incurable internet advocate. Subtly charming problem solver. Freelance twitter ninja."