Already on 6/6, one of the most awaited titles of the year, Diablo IV, was officially released from the Blizzard Entertainment workshop. However, the all-platform-oriented foreign review section is out now.
What value does the new product receive from foreign reviewers? You can find the answers below.
PCGamesNa
Diablo 4 embodies the essence of what made Diablo so great, taking the best elements of its predecessors and combining them to create an ever-changing and evolving chimera we can't wait to play with for years to come.
100%
GamingTrend
Diablo IV represents a major shift for the series towards a more open world that is somehow as appealing to new players as it is to returning veterans. Complexity meets flexibility to create games that are sure to keep you hooked for hundreds, if not thousands, of hours. Diablo IV is the game we've been waiting for, and it's a comeback for the Blizzard team.
100%
VGC
Constant network requirements are a disadvantage to Diablo 4, and some classes are a bit slow to start up, but we can muster only minor complaints. This makes it the best game of the year and Blizzard's best game since Diablo 3.
100%
COG connected
Diablo IV is the true successor to the second game, returning the series to its dark gothic roots with wild, operatic stories and bold characters. The gameplay is as addicting as ever, and the sprawling campaign is only the start of the tons of content you can experience. While Blizzard is still pushing the Diablo design towards multiplayer and MMORPG-style co-op, there's no shortage of fun for solo players, though some bosses are better hunted with friends. With superior production values ​​and engaging characters and combat, Diablo IV is as good as the genre gets.
94%
Forbes
My impressions are very positive based on what I've experienced so far, from the maps to the gameplay to the new systems and even the story I didn't expect. Blizzard seems to have really nailed it. The only reason for the negative reception is the technical issues which prevent people from playing peacefully. But once it happened? Yes, I think you will like Diablo 4.
90%
Push Box
A true successor to the action RPGs of yesteryear, Diablo 4 oozes quality in frenetic combat and deep and engaging character development. It tells a complex and gritty story set in the idyllic world of Sanctuary. What's more, it provides a solid foundation for many years of Diablo content to come.
90%
Polish Eurogamers
Diablo 4 is certainly a tasty offering for fans of the series, but their appetites may not be completely satisfied. The repetitive nature of the side activities and their meager rewards steer us into a story that also leaves a lot to be desired at first. Thankfully, the foundations for further development are solid, combat is satisfying, and the size of the world offers plenty to do.
80%
Destructoids
For fans of the series, Diablo 4 makes for a compelling reason to be your next flagship game. For everyone else, the specter of cosmetic microtransactions and outright service elements hover over this refined action-RPG formula.
80%
GameSpot
At this point, Diablo IV can't avoid comparisons to the series before it, but thankfully it's a game created with a strong sense of what makes each series either revered or cursed. It represents a measured approach to incorporate many elements from the previous installments working in a system that acts as a new benchmark for action RPGs. Combined with the new scale for the storytelling of the series and a strong story base for potential new adventures, it's easy to see Diablo IV as something I will be checking back on regularly for a long time to come.
80%
VG247
Diablo 4 is good but could be more. Overall, this is a very good entry in the series and will provide most players with a lot of fun. Bugs and live service issues aside, this is a great package (even for players who prefer the old way). The development team has taken care to extract the best pieces of Diablo from Hell, which have been strengthened and enriched. But you never come back from the dead without a grim trophy or two to remind you of your hard times, do you?
80%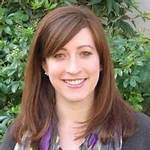 "Unapologetic social media guru. General reader. Incurable pop culture specialist."