For twenty-two years, Jiří Dvořák chaired FIFA's medical commission. He created a number of interesting programs to protect players' health, but he is best known as the man who sent the famous Maradona home from the 1994 World Cup in the US due to a positive doping test. However, the new management of the world football organization no longer wants his services.
In November 2016, FIFA's new management sacked Anda after twenty-two years as chair of the medical commission. Do you already know the reason?
It's still a mystery to me. The only explanation I can think of is that FIFA's new president Gianni Infantino is systematically removing everyone around his predecessor Joseph Blatter. That's how it is. A new ruler will come, he will bring his tried comrades.
Six years have passed. Is it over?
Of course it hurts me. It's not about my ego, but about the amazing projects that are running – Football for health or Football against Ebola, where we prepared a program in two weeks that really helped to end the then epidemic. The projects were very effective. And during the coronavirus pandemic, I can take it out of the drawer, blow off the dust and repeat. Thanks to football, people, especially in developing countries, are again understanding how important it is to wear a mask, wash hands and get vaccinated.
Do you have an explanation as to why these successful projects have not been taken over?
When there is no support from management, it is difficult to succeed. Only in Denmark is it still running, one of my students is behind it. I recently read an article about implementing it in 90 percent of Danish schools. It is also supported by the Danish government because they know how good and effective it is.
Gianni Infantino, as general secretary of UEFA under the presidency of Michel Platini, supports all progressive projects. In addition, both of you are Swiss citizens. Why you do not understand?
I can't explain it. We meet regularly and he supports medical projects. But Platini was convicted as an ally of Blatter and banned from holding any position in football for five years over corruption allegations, thus preventing him from running for FIFA's top player, which he should have won by clear terms. All of UEFA supports him. Infantino took over the vote, as he has publicly stated that if Platini is proven to have done nothing wrong, he will immediately resign in his favor. Now that Platini is completely free, he doesn't even want to hear about it.
And does he think of you as a loyal Blatter man who will tarnish his reputation?
Maybe it will be like that. When Infantino was elected, I congratulated him. And I have confirmed that I will be loyal to the FIFA program, I look forward to further cooperation and continuing professional projects. No answer came, they cut me off.
Can you remember how you actually met Blatter?
He is my patient in Zurich, he is being treated for his spine. He was following everything around his case carefully, once he asked me if I would do a study to make soccer healthier. That is, the players. He invited me to the 1994 World Cup in the US and our cooperation started successfully.
How many world or European championships have you participated in?
I have participated in six world championships, the last one was in 2014 in Brazil. For personal reasons, I was really looking forward to Russia 2018, but I have already been removed from my position in the medical commission. At the same time, I wrote to Infantino that I would be officially ending my activities. But I'm not allowed.
Will you reveal the personal reasons you mentioned?
After the occupation of Czechoslovakia by Warsaw Pact troops, I went into exile in Switzerland as a medical student in 1969. Ending my football career in Russia would be very emotional for me. It is true that I have walked through Red Square several times even before as a member of the doping commission. But this will be for the best. I'm unwanted.
You end up in FIFA. Do you feel like your job is over for good?
Even when certain programs were discontinued, he could never quit because he changed the course of sports medicine. When we started in 1994, and I researched the literature dealing with this, I found six hundred original papers, but they were almost exclusively on surgery. Only one focuses on prevention, and the other touches on epidemiology a little. Sports medicine focuses solely on orthopedics and surgery. This is not my area, I am a specialist in the musculoskeletal system, we are focused in this direction, adding a lot of prevention, which is our main goal. The greatest appreciation for our work is that the International Olympic Committee continues this path. He introduced the project for the first time at the Sydney Olympics in 2000. Four years later in Athens, more and more walking, in 2008 in Beijing my entire medical team was invited and now it is routine.
You made your mark in the consciousness of the fans at the 1994 World Cup, where you exposed Argentine star Diego Maradona's doping. Do you realize that this action is most associated with your name?
It was so smooth back then. The preferred trend is to hide them when discovered and deal with them discreetly later. And suddenly doping appeared for perhaps the biggest star of the championship. It was a dire situation. Blatter, then FIFA general secretary, asked my opinion as a rookie on the medical commission. Within two days I processed it with the suggestion that the only option was a penalty and Maradona to send home. They accepted my recommendation and received great recognition. Later, Maradona and I met and shook hands.
While you are still active in the medical field, you also run a business, owning the Dvořák residence in Prague in Kampá. How are you?
This is not a home directly intended for business. When I started coming home after social change in 1989 and working for the ministry, I needed a place to live, but not necessarily a hotel, I wanted an apartment. But it's almost impossible to buy it in Prague. It can't be done legally. The only chance is to buy the entire property.
Are you not thinking about returning permanently to your home country?
No, I have a large family, four children, my wife is Swiss. I had to move my family and career. But I often come home. I encourage the younger generation to believe in themselves. Even if everything is not ideal in the Czech Republic, everything is going in the right direction.
Isn't it really tempting to settle down in your native Moravia, own a small vineyard and drink a few plums to cheer yourself up?
That would be great! I'm still in the process of working, but then I don't rule it out.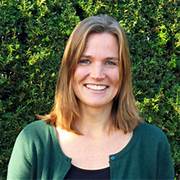 "Certified bacon geek. Evil social media fanatic. Music practitioner. Communicator."