Peking 1. dubna 2022 (PROTEXT/PRNewswire) – Dreame Technology, the world leader in smart home cleaning, is the holder of the 2022 Red Dot Design Award. The Dreame Bot Z10 Pro combined vacuum cleaner and mop received an award in the Product Design category for its continued emphasis on innovation. Dreame Technology has received the prestigious Red Dot award for three consecutive years.
The winner of the Product Design category, Dreame Bot Z10 Pro, represents a revolution in the field of robotic vacuum cleaners. It provides smart and convenient worry-free cleaning and combines an innovative design with advanced features. Dreame Bot Z10 Pro is equipped with a large dust bag with a volume of 4 l, which automatically moves to its base after each floor cleaning. In addition, the innovative dual air duct design ensures more efficient and even dust removal. The supercharged suction with a power of 4000 Pa sucks up even the most resistant dirt thoroughly and completely effortlessly and handles both vacuuming and wiping at the same time. Thanks to LDS LIDAR navigation and high-precision 3D technology, Dreame Bot Z10 Pro also provides floor cleaning, controlled by custom mapping and smart speaker voice control. The large 5200 mAh battery lets you handle more cleaning on a single charge.
"This year's Red Dot Design Award is a great honor for us and we consider it a valuable acknowledgment of our design strategy." said founder and CEO of Dreame Technology Hao Yu. "Our goal is to continuously improve and refine core product features. At the same time, we also strive to equip our products with high-quality design solutions that change consumers' perceptions of cleaning equipment – they are no longer just great cleaning products, they are works of art. and decorations."
At the end of 2021, Dreame Technology also successfully launched its newest model of cleaning robot in Europe, North America and China – the automatic cleaner combined with the Dreame Bot W10 vacuum cleaner and mop. The product was an immediate hit and even reached the top of Amazon's news rankings for the German, French, Italian and Spanish markets. Dreame Bot W10 has also received high ratings and positive reviews from various media such as TechRadar , ZDNet and a dedicated website about vacuum cleaners The Best Cordless Vacuum Guide which evaluates the intelligent user experience and powerful, worry-free cleaning very positively.
Founded in the 1950s, the acclaimed Red Dot Design Award recognizes outstanding designs from around the world and judges products based on design quality and level of innovation. Every year, designers and companies from all over the world enter the competition, which submits their featured creations according to the criteria set out in individual categories.
About Dreame Technology
Founded in 2017, Dreame Technology specializes in smart home cleaning equipment and its vision is to improve the quality of life through technology. Follow us on Facebook , Instagram a Indonesia .
For more information, visit https://www.dreame-technology.com .
Photo – https://mma.prnewswire.com/media/1776751/image_1.jpg
CONTACT: Lena Liu, 400-875-9511, [email protected]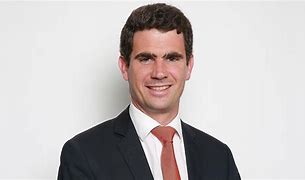 "Music maven. Evil pop culture lover. Unapologetic creator. Friend of animals everywhere."