Global warming will likely impact the world's food supply even before the earth's temperature reaches 1.5°C, reports The Guardian newspaper. Water scarcity threatens agriculture sooner than expected, COP15 presidents warn.
Alain-Richard Donwahi, Ivory Coast's former defense minister, who chaired last year's COP15 summit on desertification, said the impact of the drought was felt much more quickly. "Climate change is a pandemic that we must fight quickly. Look at how fast climate change is happening. "Definitely faster than we expected," said Donwahi.
Donwahi also said that problems related to rising temperatures, heat waves, and more severe droughts and floods threaten food security in many regions. Drought causes severe soil degradation. According to him, poor farming practices don't help either. "Soil degradation is caused by the wrong way we cultivate crops. "If the soil is affected, this will also affect crop yields," he said.
Therefore, the former Ivorian politician called on private sector investors to get involved and take advantage of new opportunities to gain profits. "We are talking about crop improvement. For example, agroforestry, which is another way for the private sector to get a return on investment. "We have to be innovative, look for new financing tools," stressed Donwahi.
Governments around the world signed agreements to combat desertification since 1992, as well as the UN Convention on Biological Diversity and the UN Framework Convention on Climate Change. This is the parent agreement of the famous 2015 Paris Climate Agreement.
Desertification Agreement (a process by which biological productivity in dry areas decreases, editor's note) however, this has received less attention. Last year's COP15 conference on desertification received almost no attention compared to the COP27 climate conference.
Donwahi said the world cannot ignore desertification. "We must solve all problems together. "Desertification and drought cause climate change and loss of biodiversity," he explained.
According to him, it is not only poor countries that experience this, but everyone has the same thoughts and must care about food security. "Climate change, drought, storms, floods do not respect national borders and do not require a visa to enter any country," Donwahi reminded.
He added that rich countries must find solutions to the climate crisis in Africa. It has many natural resources, from minerals to forests and extensive underground water reserves. These stocks are needed to reduce greenhouse gas emissions, increase food security and preserve biodiversity.
"Africa is a continent of solutions. You have the most natural resources there. People who have finances should help countries that have a lot of natural wealth. This is a win-win situation," Donwahi thought.
Therefore, he asked the African people to take advantage of this opportunity. "If they realized that their home was the solution, they would behave differently. They come with a more positive attitude where you strive to find solutions together," Donwahi added.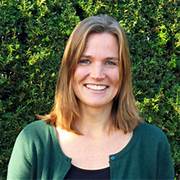 "Certified bacon geek. Evil social media fanatic. Music practitioner. Communicator."