In a pre-election meeting with Nysa residents, Kaczyński said that the promise PiS made to Poland seven years ago had – in his opinion – been fulfilled. – All the tasks that we set ourselves, which for some are impossible, we fulfill most of them – he said.
In this context, the president of PiS mentions social policy changes. – We say that we will improve social policy, that this huge social gap that divides Poland will decrease. (…) It's been greatly reduced, he said.
– We said that we would launch an economic policy that would serve the great economic activity that did not exist before. We did it. We said we will strengthen our armed forces. We are strengthening these armed forces, now in a new situation of high intensity. We said that we will also expand the internal security field. We did too," Kaczyński enumerated.
He also acknowledged that United Right failed to reform the judiciary. – Here, as you know, we faced various internal and external difficulties. I must admit with pain that we failed. But we are raising this issue again in this term – he added.
Kaczyński: we've mastered the great VAT robbery

According to him, the condition for the implementation of the project he was talking about was the improvement of Polish public finances. – We fixed it. This massive abuse, this massive looting of our country, that has been going on for so many years, has been largely controlled. During these seven years, we raised almost PLN 1 trillion more to the budget than in the same period before. And this is not the result of an increase in GDP – emphasizes Kaczyński.
He added that the improvement in state finances – according to him – occurred because the "massive VAT robbery" had been controlled. – Thanks to this, we were able to carry out a great social policy (…) Nominally, we were able to double spending on health care and armaments. (…) The impossible has become possible, said Kaczyński.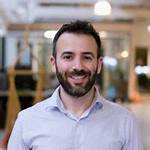 "Reader. Future teen idol. Falls down a lot. Amateur communicator. Incurable student."