In Bucza and other Ukrainian cities, Russia killed and tortured hundreds of people during the occupation, Ukrainian President Volodymyr Zelensky said in a recording published on social media late Sunday. What did this Ukrainian city do to your Russia? he asked, turning towards the assailant.
The Ukrainian leader calculated that "the mother of every Russian soldier saw the bodies of those killed in Bucza."
He was sure that the Russian soldiers killed knowingly and willingly.
– Request is still required. "Not only in the Russian issue, but also in the issue of political behavior that actually allowed this crime to come to our land," he said. Then he added to politicians from Germany and France – I invited Mrs. Merkel and Mr. Sarkozy to visit Bucza.
"Hundreds of people were killed, tortured, civilians were shot. Corpses on the streets, mine areas, even the bodies of the dead were mined. The consequences of looting are everywhere …" – said the president. "Evil is concentrated in our land: murderers, executioners, rapists, looters who call themselves soldiers. And who only deserve to die after what they have done," he added.
He expressed hope that the mother of every Russian soldier would see the bodies of those killed in Bucza, Irpień, Hostoml. "What do they do, why do they kill them? What do men who ride their bicycles do in the street? Why do they torture ordinary people to death in ordinary cities? Why do they strangle women after they take off their earrings? ? How can women be raped and killed? ? in front of children? Torturing their bodies even after death? Why do they destroy people's bodies with tanks? What did the Ukrainian city of Bucha do to your Russia?" asked the president.
He estimated that the Russian soldiers killed consciously and complacently. Your culture and human face died along with the killed Ukrainians and Ukrainians, he turned to Russia.
Zelenskiy said that a special legal mechanism would be created in Ukraine to investigate any crimes committed by the occupiers in Ukraine and to bring those responsible to justice. The mechanism is to provide cooperation of Ukrainian and foreign experts, investigators, prosecutors and judges.
The president announced that war crimes in Bucza and other Ukrainian cities during the Russian occupation would be the subject of Tuesday's UN Security Council session. A new package of sanctions will also be imposed on Russia, but none of this is enough, he judged.
"Conclusions are still needed. Not only in Russia, but also on the actual political behavior that allowed this evil to come to our earth," he added.
He recalled that the weekend marked the 14th anniversary of the NATO summit in Bucharest. "Then there is the opportunity to take Ukraine from the shadow economy in eastern Europe, from the shadow economy between NATO and Russia. A shadow economy in which Russia thinks that it can do anything, even (commit) the most terrible war crimes" – continued the head of state.
Zelenskiy said that in 2008 some politicians, fearful of Russia, thought that by refusing Ukraine's membership in NATO, they would be able to satisfy Russia and make it respect Ukraine. "In these 14 years of miscalculation, Ukraine experienced a revolution, eight years of war in the Donbas, and now we are fighting to live in the worst war in Europe since World War II," he stressed.
The president added that he invited former German Chancellor Angela Merkel and former French President Nicolas Sarkozy to Bucza to – as he stressed – see what leads to a concessionary policy towards Russia.
"I invite Merkel and Sarkozy to visit Bucza and see what more than 14 years of concessionary policies have resulted in Russia," he said. He pointed out that two former leaders should go there to "see with their own eyes the tortured Ukrainians and Ukrainian women."
He also said it was time to do everything possible to make Russia's war crimes the last manifestation of such crimes in the world.
https://t.me/V_Zelenskiy_official/1082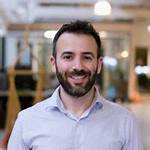 "Reader. Future teen idol. Falls down a lot. Amateur communicator. Incurable student."