– May complain of low temperature, because it is colder than usual.
This is what the meteorologist in charge of Charalampos Sarchosidis at the Meteorological Institute told Dagbladet.
He himself was in Tromsø, where on Friday they set a new snow record for March. Outside the office window lay a one meter 32 centimeter white carpet. It will also stay like this for a while, said the meteorologist.
Do you miss spring? Forget it
Because even though Northern Norway will have the most favorable weekend weather, it will still be very cold. On Friday morning, there are several places in the north where the temperature can reach minus 30 degrees.
Next week will offer much of the same – cold and sunny weather, but with elements of snowfall in places.
Cold all over the country
In southern Norway, gray weather will characterize the start of the weekend, before clearing up on Sunday and chilling weather returns.
– When the clouds clear, we'll be back like early March. There will be plenty of sun, but it will be cold. Especially at night and in the morning, said Sarchosidis.
Gray weather and rain characterized the weekend in southern Norway, but on Sunday it looked sunny south of Stad. Clear skies mean minus degrees as long as the sun is gone and thus any rain will freeze to the ground ❄️ Therefore be aware that it may be slippery in the interior of Rogaland and Hordaland on Saturday evening. pic.twitter.com/JmPXaUZE4g

— Meteorologist (@TheMeteorologen) March 24, 2023
For example, in Oslo it is about minus four at night and in the morning. Further inland, the degree scale will creep further down – towards the 10s at Lillehammer and all the way down to minus 20-23 at Røros.
– But, if it can cheer up, the sun can warm the lowlands. It's so late in the season now that the sun has a warming effect, and temperatures can rise to about five or six degrees more during the day.
Lurven has taken over Operastranda
Cold Easter
And that's how it appears to remain for the foreseeable future in meteorologists' preliminary forecasts. Even though Easter starts next weekend, and we're actually almost in April, spring isn't here yet.
– There appears to be a gradual rise in temperatures ahead of Palm weekend, but there is no question of a change in weather. So it doesn't suddenly get warmer. Next weekend will also be quite cold.
– At least it will be sunny, so it will be good weather for ski and cabin trips, says Sarchosidis.
Because if all it wants is sun from a cloudless sky, and it doesn't matter if there's no weather for bikinis on the sun wall in the cabin, then Easter weather looks promising, according to the forecast.
– So far it looks like it's going well. It's far in the future, so it's a bit uncertain, but forecasts don't show major changes. Nice cabin tour weather is to be expected, but a warm spring will take a while.
Where is spring? 🔍 At least not here 🧣

The lighter air masses are located to the east and west of Norway, and in between we sit the cold air masses.

If you want a higher temperature, you may have to wait a few days, or go to Spain where the degree scale still shows 30 🌡️ pic.twitter.com/8SJlSeFBXn

— Meteorologist (@TheMeteorologen) March 24, 2023
– Go to Spain
If it's heat that tempts you the most on Easter, meteorologists will give you a "hot" tip.
– Those who are tired of the cold can go to Spain. It's going to be 30 degrees there for the next few days.
– Is it normal at this time of year?
– NO. In Alicante, for example, it was already 28 degrees, and it was already 30 degrees there in early March. Unbelievably warm all year round, answered Sarchosidis.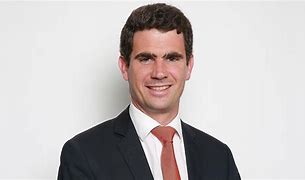 "Music maven. Evil pop culture lover. Unapologetic creator. Friend of animals everywhere."