Emirates is the first airline to fly to Bali with an Airbus A380 double-decker aircraft
Popular airline Dubai Emirates will start flying to Bali on 1 June 2023 with its massive Airbus A380, which will mark a milestone in Indonesian aviation history. This will be the first regular route operated by a double-decker Airbus A380 to the country.
Advertisement
The novelty will replace two daily connections to Bali
Emirates' new service will replace one of two daily services to Bali. This is currently provided by Boeing 777-300ER aircraft. The debut airline A380 EK368 will depart from Dubai Airport at 03:25 and arrive in Denpasar at 16:35 local time. Return flight EK369 departs Bali at 19:40 and arrives in Dubai at 00:45 local time.
Adnan Kazim, Commercial Director of Emirates, emphasized the need to deploy the world's largest passenger aircraft in Bali: "We are very pleased to offer our passengers the opportunity to experience the uniqueness of this aircraft and its unparalleled beauty on flights to and from Bali. It goes without saying that we have worked closely with our partners at Bali's Ngurah Rai International Airport to ensure that the operation of our A380 aircraft is smooth and seamless. We want to thank the authorities and our partners for all their support."
Emirates has been flying to Bali daily since 2015
In 2015, Emirates started operating a daily non-stop service from Dubai to Bali. This added to its regular flights to Jakarta, which started operating in 1992. Until now, this airline has operated more than 49,000 flights and carried more than 9 million passengers between Indonesia and Dubai. Emirates currently serves Indonesia with 28 flights a week to Bali and Jakarta. However, through partnership agreements with Garuda Indonesia and Batik Air, the airline also offers other connecting connections to 29 destinations.
On the A380 with Emirates livery, passengers have 58 reclining seats in business class and 557 ample seats in economy class. Customers traveling to and from Bali can look forward to spacious and comfortable cabins, as well as signature products to ensure passengers get the best experience in the air – such as in-flight lounges or regional cuisine including a variety of Indonesian dishes. Emirates' award-winning inflight entertainment system offers more than 5,000 channels of entertainment with a wide selection of multimedia content.
Emirates continues to expand its A380 network to meet the growing demand for travel around the world. The airline's flagship aircraft are currently deployed to 41 destinations including Dubai. It will likely expand to nearly 50 destinations by the end of the summer. We also remind you that Emirates is almost the only airline returning to flying this level of engines during the pandemic.
If you have comments or find errors, please write to redakce@pelipecky.cz. If you have a great travel story, review, report or blog and want to share your experience with the world, don't be afraid to send your text to novinky@pelipecky.sk. We will be happy to publish it in the Travelogues section.
---
Special discount for our readers
Rent a car through Pelikán. Click, choose a destination, compare prices, choose a car model and order. You pick up the car upon arrival at the airport. We are friends with Rentalcars.com.
Our heart – the travel bulletin taken by tens of thousands of travelers in the Czech Republic and Slovakia: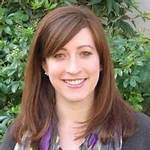 "Unapologetic social media guru. General reader. Incurable pop culture specialist."