The government in Tallinn announced earlier this week that visas would no longer be granted to Russians, and that Russian citizens on tourist, business, sporting or cultural visas would no longer be allowed entry.
Russian citizens with a visa issued by a Schengen country, or who are already living in the Schengen area, are still allowed to enter Estonia.
At the same time, visas will still be granted in individual cases, including for Russian diplomats and their families and Russians who will visit close relatives who are Estonian citizens or long-term residents of the country.
About 2,500 Russians cross the border into Estonia every day, about half of them on tourist visas, according to Estonian authorities.
Neighbors Latvia and Lithuania have also tightened visa rules for Russia, with Poland announcing this week that it is doing the same.
Estonia, Finland and Latvia, all countries bordering Russia, have lobbied the European Union to impose a tourist visa ban for Russia because of the Ukraine war, but the European Commission and Germany have so far said no.
The issue will be discussed at a meeting of EU foreign ministers in late August.
Norway's Ministry of Foreign Affairs said it was monitoring what the EU would do before a similar move was considered here.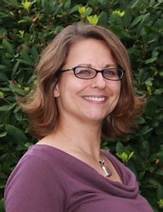 "Infuriatingly humble coffee guru. Travel practitioner. Freelance zombie fanatic. Certified problem solver. Food scholar. Student."