An exhibition of work by Feliks Topolski – a Polish painter and illustrator who spent most of his life in London and was equally fascinated by the grandeur of the British monarchy and British counterculture – will open on Monday at the POSK Gallery in London.
The exhibition entitled "Punks, Princes and Protests: the Chronicles of Feliks Topolski RA" is a continuation of the exhibition presented in early May at Topolski's former studio located just off the south bank of the River Thames. But as co-curator Julia Griffin points out, this isn't exactly the same exhibition. "The one that was opened just before the coronation of Charles III, we put more emphasis on establishment, and this one on counterculture and social inequality" – he explained in an interview with PAP.
One of the novelties was the never-before-exhibited portrait of Tony Benn, a longtime Labor MP, which was rejected by the National Portrait Gallery in London in 1982 for reasons that are not clear.
"Born in 1907 in Warsaw, Topolski was sent by +Wiadomości Literackie+ to Great Britain in 1935 to create pictures for King George V's silver birthday, and he became so enthralled by these British ceremonies, splendor, costumes and traditions that he decided to settle here" – says Griffin.
During World War II, Topolski worked as an accredited war artist with the British government and the Polish government in exile, painting battle scenes. According to Griffin, these images became interested in Prince Philip, which was the start of their long-lasting friendship. Prince Philip asked him, among other things, to design the menu for his bachelorette party. Topolski was also present at the wedding of Filip and the future Queen Elizabeth II in 1947, documenting this event for Vogue magazine.
The exhibition features, among other things: pictures from the coronation of Elizabeth II in 1953, commissioned by the British government, pictures from the funeral of George VI in 1952, a portrait of Princess Diana, as well as a unique sketch depicting Prince Charles, the current king, in a very informal setting, as he practices polo at Windsor Castle on a wooden horse. Catching him in such a situation was possible thanks to his friendship with Prince Philip.
At the same time – also presented at the exhibition – Topolski created paintings and drawings depicting the rise of London's multiculturalism, the youth counterculture of the 1960s and 1970s, political events and social protest. "On the one hand, he was interested in depicting establishments, ceremonies, and on the other – the broadest strata of society, demonstrating social inequality and the entire political spectrum, including those who were not supporters of the monarchy" – said Griffin.
Many of these drawings were included in "Topolski's Chronicle", a biweekly magazine published by him on gray wrapping paper, in which he also published texts on current political, social and cultural events. The magazine was published in a circulation of about 2,000 copies for more than a quarter of a century – from 1953 to 1979.
Julia Griffin points out that Topolski actively participated in the life of the Polish emigration in London until the end of his life, e.g. collaborating with Oficyna Poetów i Malarzy, located in the vicinity of his studio, he is a co-founder of Ognisko Polskie – the oldest Polish club in London and a regular visitor to the Polish Center for Social and Culture (POSK). At the same time, he was working on projects in Poland, including a poster for the film Andrzej Wajda.
Topolski died in 1989 and is buried in London's Highgate Cemetery.
The exhibition "Punks, Princes and Protests: the Chronicles of Feliks Topolski RA" is a joint project of POSK and Topolski Memoir, a charitable foundation that cares for his artistic heritage, as part of the Polish-British Cultural Forum. Krystyna Skarbek, a project initiated and financed by POSK and carried out in collaboration with the Polish Cultural Institute in London and the Polish Centre.
From London Bartłomiej Niedziński (PAP)
bjn/ap/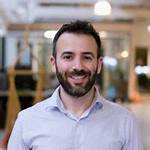 "Reader. Future teen idol. Falls down a lot. Amateur communicator. Incurable student."