The Food and Agriculture Organization of the United Nations (FAO) in its latest updated report estimates wheat production in 2022 to be a record 794 million tons, which is the result of upward revisions to the harvests in Australia and Russia. On the other hand, total cereal production in 2022 is set at 2.76 million tons, which means a decrease of 1.7 percent. compared to production in 2021
For coarse grains, world production is set by FAO at 1.45 billion tonnes in 2022, a modest decline from the previous December forecast and now 3.3% below 2021 levels. The latest cuts reflect lower forecasts of maize production in the Union Europe. The forecast for world rice production has also been revised down and world rice production is projected to fall by 2.6%. compared to record levels in 2021
Predictions for 2023
Looking ahead to 2023, FAO points to the possibility of expanding the area of ​​winter wheat cultivation in the Northern Hemisphere, especially in the United States, mainly driven by rising wheat prices. However, high fertilization costs can result in reduced fertilization rates, which adversely affects crop yields.
In Russia (the world's largest exporter), low domestic prices may result in a slight decline in wheat yields. The FAO report also estimates a 40% reduction in winter wheat harvests in Ukraine as a result of the ongoing war there. Record sowing is predicted in India, stimulated by high prices; Relatively high sowing is also projected in Pakistan, where 2022 flood inundation is less of a hindrance than previously anticipated.
FAO notes that in the countries of the Southern Hemisphere, most of the coarse grain crops have been planted by 2023. Brazil may experience record maize plantings, while Argentina may see yield declines due to low soil moisture levels. Weather conditions bode well for the prospects for maize yields in South Africa.
Consumption and supplies
World cereal use is projected to decline by 0.7% in the 2022-23 marketing year. compared to last year, to 2.77 billion tons, with total use of corn decreasing, use of wheat increasing, and use of rice changing little from year to year.
The forecast for world grain stocks is set at 844 million tons by the end of the marketing year and brings the ratio of stocks to world consumption for 2022-23 down to 29.5%.
In its latest document, FAO predicts international grain trade in 2022-23 will decline from the previous year's record of 1.7 percent. reached 474 million tonnes.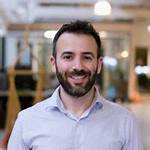 "Reader. Future teen idol. Falls down a lot. Amateur communicator. Incurable student."